Web hosting directly impacts your website performance. Therefore, choosing the right web hosting service is an important decision.
However, with so many hosting providers offering different hosting plans, it can be difficult to pick the right web hosting.
That said, making the right decision is much easier when you know exactly what to look for in a web hosting service.
So, read along and discover the 10 most important web hosting tips that will help you choose the right web hosting service for your business.
Key Takeaways
Web hosting is a service that allows you to publish a website or web app onto the internet.

Choosing the right hosting provider is crucial if you want your website to always be available for your customers.

When choosing a web hosting provider, you should:
Define your hosting requirements

Consider getting dedicated hosting

Read reviews of each hosting provider

Get hosting with all essential security features

Look for hosting providers guaranteeing high uptime

Consider backup options

Check software compatibility

Test out customer support

Be wary of unlimited offers

Read the contract terms and conditions
10 Most Important Web Hosting Tips
Without further ado, here are the 10 most important web hosting tips:
Hosting Tip #1. Define Your Hosting Requirements
Before you look into different web hosting options, it's important to outline your hosting requirements.
Of course, it can be challenging to gauge how many resources exactly your website will need before you launch it.
However, defining the type of website or web application you plan to host and the amount of daily traffic you expect to generate is a good starting point that will help you narrow down your options.
If you want to host your portfolio, for example, your hosting requirements will be minimal — and very different from those of someone opening an online store.
Hosting Tip #2. Consider Getting Dedicated Hosting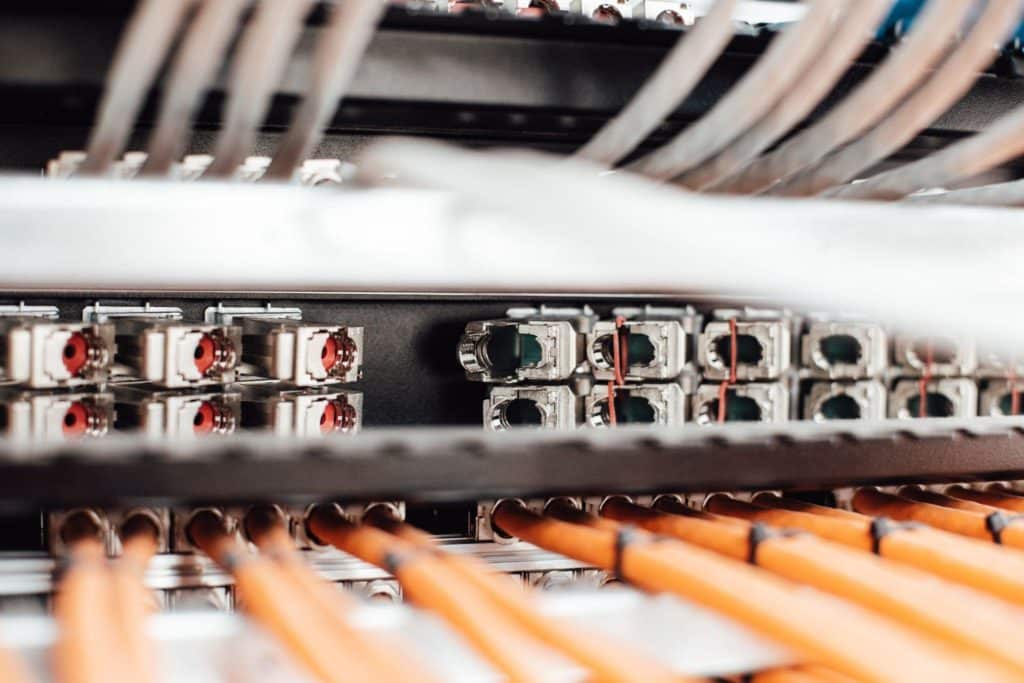 Unless you're building a small, personal website that won't generate much traffic, you might benefit from using dedicated hosting.
While shared hosting can be tempting because of its low price, it's not optimal if you want to build a professional website.
Dedicated hosting means that you have a dedicated server all to yourself instead of sharing server resources with other websites.
As such, dedicated hosting has many advantages over other hosting types, including:
More power.
Increased security.
More control over your website.
Ultimately, with this web hosting type, you don't have to worry about slow site speed and server downtime in case some of your websites need more server resources due to an increase in incoming traffic.
Hosting Tip #3. Read Reviews for each Hosting Providers
To choose a reputable and reliable web hosting provider, make sure to read online reviews.
Reviews can give you an idea of the most common issues that users have with the hosting provider.
What's more, reviews allow you to see how (if at all) the hosting provider handles user complaints and whether they consider user feedback to improve their services.
Hosting Tip #4. Get Hosting With All Essential Security Features
It goes without saying that website security should be a top priority when you're choosing a web hosting provider.
To choose the best web hosting, look for one that includes:
Secure Sockets Layer (SSL) protocol to establish secure connections and transactions.
DDoS protection to mitigate incoming DDoS attacks, which is especially important if you're using shared hosting.
Web application firewall to prevent application-layer attacks.
Data protection, such as GDPR compliance.
Email throttling to set a maximum amount of emails you can send per hour to prevent bots from using your email for spam.
Hosting Tip #5. Look for High Uptime
Server downtime prevents users from accessing your website, which can wreak havoc on your business. An inaccessible website can lead to a loss of reputation, customers, and revenue.
So, you want your website to be available to users at all times. For this reason, it's important to choose a hosting provider that guarantees high uptime for your hosted services.
Generally speaking, the closer to 100% guaranteed uptime is, the better. Of course, not all hosting providers can guarantee 100% uptime. Generally speaking, 99.5% to 99.9% is what you should be aiming at.
Uptime guarantees also ensure that, in case your website is down for longer than guaranteed, you could be eligible for a partial or total refund for the month.
Hosting Tip #6. Consider Backup Options
Unfortunately, server crashes, cyber-attacks, and other unexpected events leading to data loss happen. And, for this reason, data backup is another important web hosting feature that you should carefully consider.
In short, backups allow you to recover your website by creating and storing a copy of it on another server.
Ideally, you want a web hosting plan that includes automatic backups. If automatic backups are unavailable, look for a hosting provider that allows you to easily back up your website yourself.
Hosting Tip #7. Check Software Compatibility
To choose the best web hosting provider and plan for your business, you should factor in software compatibility.
In other words, you have to make sure that the server's operating system is compatible with the software that you're using.
This is especially important if you work with apps that only run on a specific operating system.
If, for example, you work with legacy apps that only run on Windows OS, make sure to choose a package that comes with a Windows OS server to avoid additional expenses in the future.
Hosting Tip #8. Test Out Customer Support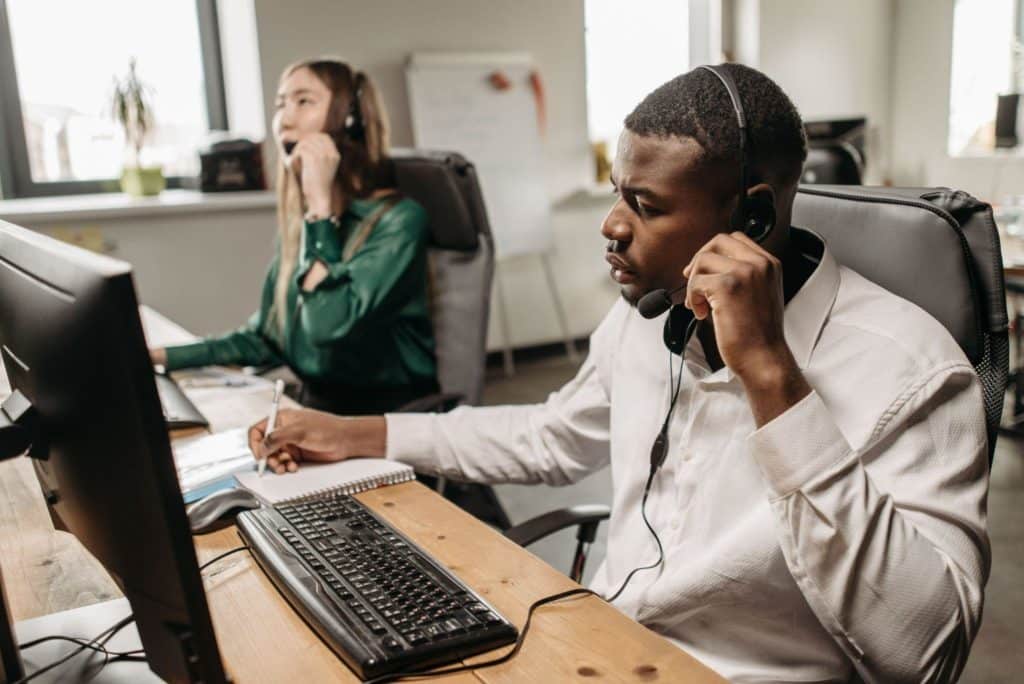 Reliable and responsive customer support is key to effectively dealing with any website issues.
The best hosting providers will offer different types of customer support, such as live chat, phone, and email. No matter which you prefer, it's important that customer support is available to you 24/7.
That said, it's not enough to get help quickly. You also need to make sure the customer support is knowledgeable and capable of providing high-quality support.
So, before you commit to a web hosting provider, contact their customer support and see if it meets your needs and requirements.
Hosting Tip #9. Be Wary of Unlimited Offers
Oftentimes, web hosting plans will include unlimited offers, such as unlimited storage, data transfers, disk space, and bandwidth.
Although these unlimited offers are very tempting, in reality, most of them have some sort of limitations. So, make sure to read the fine print.
Alternatively, you might want to contact the hosting provider's customer support. This way, you can learn exactly what the unlimited offer entails – and whether it comes with any limitations you should be aware of.
For example, some hosting providers offer hosting packages with unlimited websites. However, what they don't tell you is that your disk space or the number of nodes is limited, so in reality, you will probably only be able to host 5-10 mid-size websites.
Hosting Tip #10. Read the Contract Terms & Conditions
Let's be honest – most of us don't bother reading the contract terms and conditions before signing it.
However, hosting service terms and conditions typically include valuable information, such as:
Limitations and prohibitions of using web hosting.
Obligations.
Data protection details.
Contract termination clauses.
Refund policies, and much more.
As such, it's important that you carefully read the contract terms and conditions to know exactly what you're signing up for.
What Is Web Hosting?
Web hosting is a service offered by hosting providers that allows you to publish a web service on the Internet. A web hosting provider is a company that provides the infrastructure for hosting the web services, which consists of hardware and software.
The most common types of web hosting are:
Dedicated servers
Managed servers
Virtual private servers
Shared servers
The biggest differences between these types of web hosting lie in the number of tenants on the server, the level of management you get, and additional services provided by the host.
How Does Web Hosting Work?
Web hosting works by providing you with a server from a hosting provider that it's available. You upload the data for your web services onto the server, and it is hosted on the internet. Anyone can then access your hosted data through your web address.
Although you can host a website by yourself on your own server, it requires quite a lot of technical skills and time for maintenance. That's where web hosting service providers come in, as they monitor and maintain the hosting servers, allowing you to focus on your business.
Why It's Important To Choose the Right Web Hosting Provider
Choosing the right web hosting provider is important because it can make or break your business. Having reliable hosting means that your hosted services will always be up and running. And having a website that doesn't load slowly and doesn't experience downtime is crucial because your potential customers wouldn't wait around.
Most importantly, if you wish to scale up your server in the future, choosing the right hosting provider is very important. Hosting with a provider that offers unlimited upgrades will enable you to scale your server as your business grows.
Cheap Dedicated Web Hosting with RedSwitches
Looking for a cheap and reliable dedicated web hosting solution? Try RedSwitches!
Among other features, RedSwitches dedicated server hosting includes:
Powerful performance at an affordable price.
24/7/365 customer support.
Free DDoS protection.
Unlimited upgrade options.
Unmetered bandwidth.
Schedule a free consultation with RedSwitches today!
Web Hosting FAQ
#1. Is web hosting necessary?
Yes, web hosting is necessary to publish your website or web app and make it accessible to users. It is necessary if you want to make your web services public.
#2. Can you host a website for free?
Yes, free website hosting services are available, although they have their limits. You get limited resources to work with, whereas if you opt for a paid plan, you can customize it, get more  processing power, and get dedicated support.
#3. How much does it cost to host a website?
Hosting a website can cost anywhere from $5 to over $100, depending on the type of web hosting you choose. Shared hosting is cheaper but offers lower performance, while dedicated hosting is more expensive but doesn't compromise on performance.
#4. What are the most common web hosting types?
The most common web hosting types include:
Dedicated servers

Managed servers

Virtual private servers

Shared servers
Related Articles
More From RedSwitches