In the ever-evolving tapestry of the digital marketplace, one thing remains constant: change. And with this change comes boundless opportunities for those with the foresight to seize them. As we stand at the precipice of 2023, a burgeoning truth looms: online shopping isn't just a convenience—it's fast becoming the norm. Picture this: by the time we hit 2026, 24% of retail purchases will be ringing through the virtual cash registers of online stores. That's a seismic shift!
But here's the million-dollar question: amidst the vast ocean of products available, which ones promise to turn your e-commerce venture from a mere drop in this ocean to a tidal wave of success? Fear not, for we've got your back. Our exhaustive research, peppered with insights from industry experts and trend-watchers, has culminated in a definitive list of "40 Trending Products to Sell Online and Make Massive Profits in 2023".
So, buckle up and prepare for a deep dive into a world of products that are not only set to trend but also to redefine profitability in the e-commerce space. Your roadmap to unparalleled success starts here.
Table Of Contents
What are trending products?
What are trending products?
Navigating the vast expanse of the online marketplace can be daunting. Yet, amidst the infinite array of products, certain items rise, shining brighter than the rest. These are the "trending products". But what makes a product trend? Let's dive deeper into this intriguing phenomenon.
The DNA of a Trending Product
Top trending products are not just about high sales but the story behind their sudden surge. Various elements knit together to create this story:
Cultural Resonance:

Products that deeply resonate with current societal moods or shifts.

Example

: As conversations about sustainability grew louder, bamboo toothbrushes and reusable straws gained traction.

Innovation & Tech

: Products birthed from the latest technological breakthroughs.

Example:

Wearables that monitor health metrics cater to an increasingly health-conscious audience.

Celebrity Spark

: When a prominent figure endorses a product, it often catapults into the limelight overnight.

Example

: A casual mention by a celebrity can cause products to sell out within hours.

Timely Appeal:

Products that cater to specific seasons or events.

Example:

Novelty Christmas sweaters or festival-themed accessories.

The Viral Effect:

In today's digital age, certain products catch the wind of the internet and sail to unprecedented popularity.

Example

: Items central to viral challenges or memes on TikTok or Instagram.
Unpacking the Reasons Behind Product Trends
The rise of trending products often rests on their inherent value proposition and the external forces driving their popularity:
Problem Solvers

: Products that address age-old problems with novel solutions often see rapid adoption.

Example:

Cord organizers for the tech-savvy, cluttered desk.

Shareability Quotient

: The more "Instagrammable" or share-worthy a product is, the higher its potential to trend.

Example:

Unique DIY kits or aesthetically pleasing home decor.

Pocket-Friendly:

While not always the case, affordability often facilitates broader market penetration.

Unwavering Quality

: Products that deliver consistently high quality often amass loyal customers and glowing testimonials.

The Novelty Factor:

Humans are naturally drawn to what's new and unique. Fresh takes on old products or completely novel items can pique curiosity.
Traversing the Lifecycle of a Trending Product
All trending products journey through a predictable life cycle:
Introduction:

The product makes its debut. It may be met with curiosity, skepticism, or intrigue.

Growth:

As awareness spreads, sales skyrocket, often accompanied by positive reviews and social media mentions.

Maturity:

The zenith. The product is now a household name, and its sales graph stabilizes.

Decline:

As newer trends emerge and saturate the market, interest in the product diminishes.
By grasping this lifecycle, businesses can strategize better, maximizing profits during peak periods and innovating when decline looms.
The world of trending products is a fascinating blend of consumer psychology, cultural shifts, and savvy marketing. In the vast ocean of e-commerce, these products serve as beacons, guiding merchants toward lucrative opportunities. Understanding the anatomy, reasons, and lifecycle of trending products is foundational for businesses aiming to carve a niche in the online marketplace.
Ready to take your online business to the next level? As you dive into these trending products, ensure your website can handle the growth. Discover 'The Best Hosting For Startups That Are Scaling Up and Growing' to provide your budding venture with the robust foundation it deserves. Read now and scale effortlessly!
12 Ways to Find Trending Products to Sell Online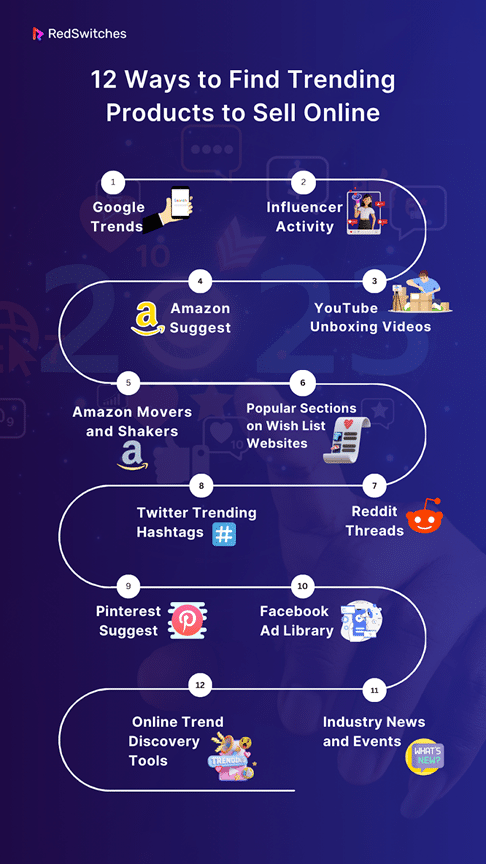 In the dynamic realm of e-commerce, the difference between a flourishing business and a fleeting venture often hinges on one crucial aspect: product selection. But how does one sift through the vast expanse of available products and pinpoint those few destined to soar? The quest for the next trending products to sell can seem daunting, but with the right strategies, it becomes an exhilarating treasure hunt. 
Dive into our curated "10 Ways to Find Trending Products to Sell Online" guide and equip yourself with the insights and tools to follow and anticipate the e-commerce wave.
1. Google Trends
A remarkable tool birthed from the Google family, Google Trends elucidates how search query patterns metamorphose over distinct timeframes, offering profound insights into the heartbeat of consumer curiosity.
How to Use:
Punch in your specific product keywords and scrutinize the sine wave of search volume over selected periods.

For granular detail, carve your data by region, time frame, or category. This segmentation might unearth nascent local trends or time-sensitive spikes in interest.

An often-underutilized goldmine is the "Related Queries" subsection, laying out ancillary or burgeoning trends and affording you the foresight to stay ahead of the market curve.
2. Influencer Activity
In the digital age, influencers wield a gargantuan amount of power. Their lifestyle choices and product endorsements can shape market trends, with their vast follower bases hanging on their every word.
How to Use:
Chisel out a refined list of influencers, ideally those who resonate with your niche and echo your brand ethos.

Peer beyond explicit product endorsements. The devil is in the details – ancillary products, brand mentions in passing, or even a background product placement can be telling.

Engage analytics tools to dissect engagement metrics on posts. High shares, robust comments, and a torrent of inquiries can indicate a product's market momentum.
3. YouTube Unboxing Videos
The act of unboxing a product, laying it bare for all to see, has catapulted into a phenomenon. These videos offer a raw, first-hand impression of products and are vital touchpoints for consumer response.
How to Use:
Navigate to the 'recently uploaded' section after typing in relevant keywords to stay updated with the latest products.

Metrics matter. Views are just the tip of the iceberg. Dive deeper – assess likes, shares, and sentiment analysis of comments.

Products that spark enthusiasm, generate intrigue or evoke a sense of need are your potential gold mines.
4. Amazon Suggest
As you tap away on your keyboard, Amazon's auto-suggestions proffer real-time insights into consumer intent and desire, making it an incredible, direct window into shoppers' minds.
How to Use:
Go broader before going narrow. Key in overarching product categories or industry keywords and let Amazon guide you to the granular.

Note down recurring or prominent suggestions – they are often a bellwether of emerging trends or untapped product niches.

Remember, this tool provides instant, real-time feedback, making it pivotal to frequent checks.
5. Amazon Movers and Shakers
This fluctuating list is Amazon's barometer of market dynamism, spotlighting products climbing the sales ranks frenetically.
How to Use:
Dedicate time to sift through this list periodically, earmarking products that align with your business vision.

Consistency is key. A one-time appearance might denote a fad, but recurrent or sustained presence indicates a deeper market resonance.

Dive deeper into products that intrigue you. Customer reviews, Q&As, and product details can further inform your strategy.
6. Popular Sections on Wish List Websites
Brimming with curated consumer desires, these sites offer an unparalleled view of what the market yearns for. From luxuries to essentials, these wish lists map out market aspirations.
How to Use:
Make it a ritual to crawl through sites like MyRegistry or

WishListr

, especially when the festive fervour kicks in or during notable shopping holidays.

Spot patterns – products that crop up repeatedly or gain prominence swiftly might herald an impending trend.

Engage, if possible, with user reviews or feedback sections to grasp why certain products are highly coveted.
7. Reddit Threads
Reddit, the internet's bustling marketplace of ideas, houses myriad communities where products are dissected, praised, critiqued, and often discovered.
How to Use:
Engage deeply with product-centric subreddits or niche-specific communities. The discussions here are raw, candid, and immensely informative.

Monitor product recommendations, looking for items repeatedly lauded for innovation, quality, or sheer uniqueness.

Remember, Reddit offers more than product suggestions; it's a window into why consumers adore or dislike a product.
8. Twitter Trending Hashtags
In the constantly churning sea of Twitter conversations, trending hashtags serve as lighthouses, guiding us to the most pertinent discussions.
How to Use:
Proactively dive into trending products or niche-relevant hashtags.

Analyse conversations, looking for products or brands that receive positive mentions or have been tied to viral challenges or movements.

Engage with users where appropriate, gathering direct feedback or insights.
9. Pinterest Suggest
This visual odyssey is a hotbed for trend discovery, especially in fashion, decor, DIY crafts, and more.
How to Use:
Use Pinterest's search tool to punch in broad product categories or niche terms.

Pins that amass substantial saves shares or have bustling comment sections clearly indicate products hitting the right chords.

Pinterest

often has a future-forward audience; products trending here could be the next big thing.
10. Facebook Ad Library
A transparent look into the world of Facebook advertising, this library is an illuminating resource to discern what products businesses are backing heavily.
How to Use:
Peruse ads tied to specific products or your broader industry.

Products enjoying hefty advertising spends usually rest on robust market research and likely denote a surging demand.

Delve deeper by assessing the ad's engagement metrics, audience reactions, and comments.
11. Industry News and Events
An often traditional but immensely valuable source, industry events and news platforms can often be the first to spotlight innovations or herald upcoming trends.
How to Use:
Get boots on the ground. Attend industry fairs, exhibitions, or digital webinars.

Keep a pulse on industry journals, magazines, and niche news portals. They're usually the first to trumpet innovations or market shifts.

Engage with industry peers and thought leaders; their insights can often provide a more precise roadmap for trend navigation.
12. Online Trend Discovery Tools
Digital platforms like TrendHunter or Springwise have carved a niche in trend-spotting, aggregating, and dissecting trends across vast industries.
How to Use:
Dive deep into these platforms, sifting through insights tailor-made for your domain.

Use their foundational findings as a launchpad. Further in-depth research can better gauge a spotlighted product's market viability or potential.
Are you launching a new product and need a seamless website setup? Dive deeper into tech optimization with our guide: 'Simplify WordPress Installation with Docker Compose: A Comprehensive Tutorial.' Equip yourself with the knowledge to streamline your site's setup and focus on what truly matters – selling those trending products! Dive in now!
Top 40 trending products to sell online in 2023
As we journey into the digital age, e-commerce remains a hotbed of innovation, with trending products emerging and evolving at breakneck speeds. Each year witnesses the birth of products that captivate, innovate, and revolutionise the online marketplace. 2023 is no exception. This year, from tech marvels to sustainable solutions, has ushered in a gamut of products destined to leave an indelible mark. 
Ready to unveil the crème de la crème of this year's e-commerce scene? 
Dive into our meticulously curated list of the 'Top 40 Trending Products to Sell Online in 2023′ and discover the items setting the virtual shelves ablaze.
1. Lip Stain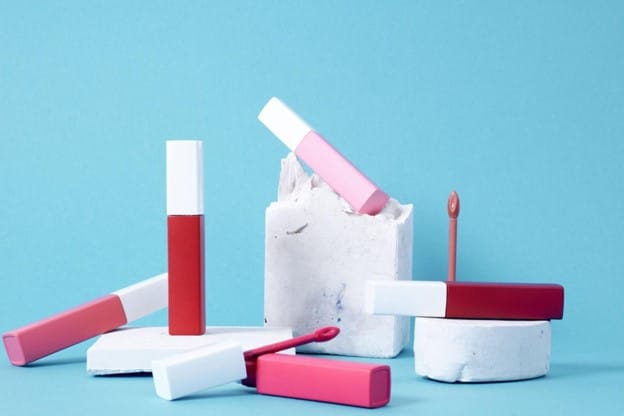 Credit: Pexels
Overview: 
Lip stain, unlike traditional lipsticks, offers a long-lasting tint without frequent reapplication.
Why It's Trending in 2023:
Beauty Revolution:

As the beauty industry pivots towards convenience and longevity products, lip stains emerge as a frontrunner.

Natural Look

: With the growing trend of "no-makeup" makeup looks, lip stains provide a subtle, natural hue, making them highly sought after.
Diverse Range:

The market is witnessing an influx of shades and formulations catering to diverse consumer preferences.
2. Matcha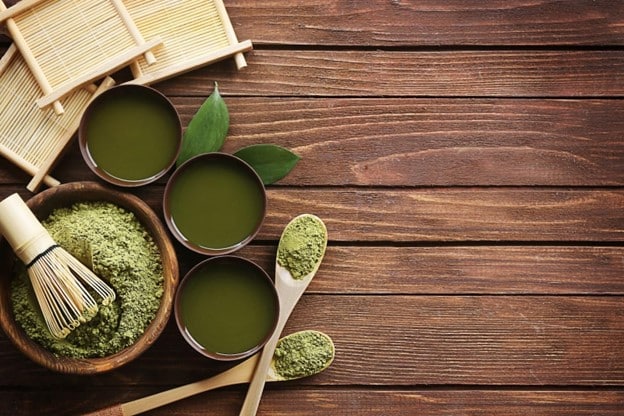 Credit: Matcha
Overview: 
Matcha, a finely ground powder of specially grown and processed green tea leaves, has seen a meteoric rise in popularity.
Why It's Trending in 2023:
Health Benefits:

Health-conscious consumers gravitate towards it because of its antioxidant properties and potential to boost metabolism.

Versatility:

Beyond traditional tea, matcha is incorporated in lattes, desserts, smoothies, and skincare.

Cultural Fusion

: With the global fusion of Eastern and Western cultures, products like matcha find a growing audience.
3. Power Tool Accessories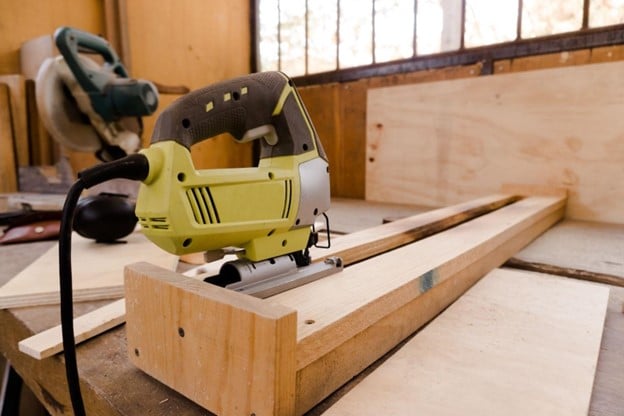 Credit: Pexels
Overview: 
As DIY culture flourishes, power tools and accessories demand has surged, making them a part of a list of trending products.
Why It's Trending in 2023:
Home Improvements

: Many are taking up home renovation projects with more people spending time at home.

Economic Efficiency

: Investing in power tool accessories can be more cost-effective than hiring professionals for minor tasks.

Innovation:

Newer, more user-friendly accessories are entering the market, making DIY tasks easier for novices.
4. Dog Toys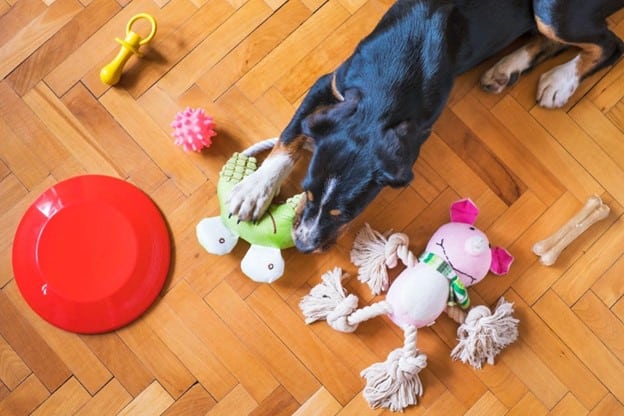 Credit: Pexels
Overview: 
The bond between humans and their pets, especially dogs, continues strengthening, leading to a pet product market boom.
Why It's Trending in 2023:
Pet Adoption Surge:

As more people adopt pets for companionship, there's a rising demand for pet entertainment.

Innovative Designs

: From puzzle toys to tech-integrated options, there's a continual influx of innovative dog toys.

Sustainability:

Eco-friendly and sustainable dog toys are gaining traction among environmentally-conscious pet owners.
While you're gearing up to sell the trending products of 2023, ensure your online store has the best foundation. The right web host is crucial for optimal site performance and user experience. Don't miss our guide on '10 Essential Tips for Choosing the Right Web Hosting Service'. Equip your business with the best from the get-go. Check it out now!
5. Bakuchiol Serum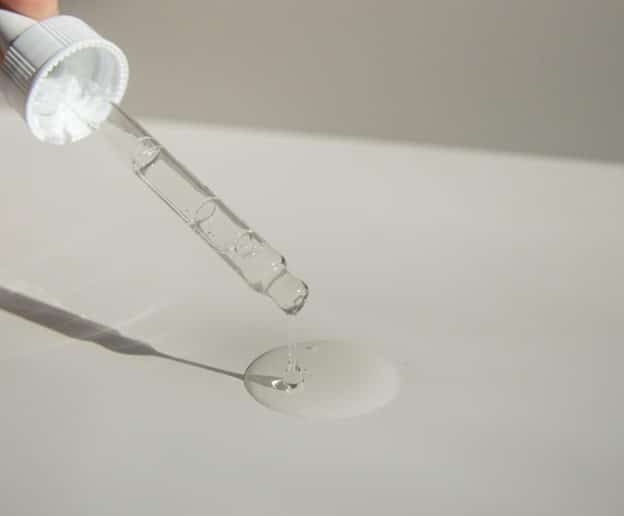 Credit: Pexels
Overview: 
Bakuchiol, a plant-derived alternative to retinol, is gaining recognition in the skincare industry.
Why It's Trending in 2023:
Natural Skincare:

Consumers lean towards natural alternatives as they become more ingredient-conscious.

Benefits:

Known for its anti-aging properties without the usual irritations associated with retinol, it's becoming a favorite.

Diverse Market Entry:

Many beauty brands, from luxury to budget-friendly, are introducing Bakuchiol-infused products.
6. Toe Spacers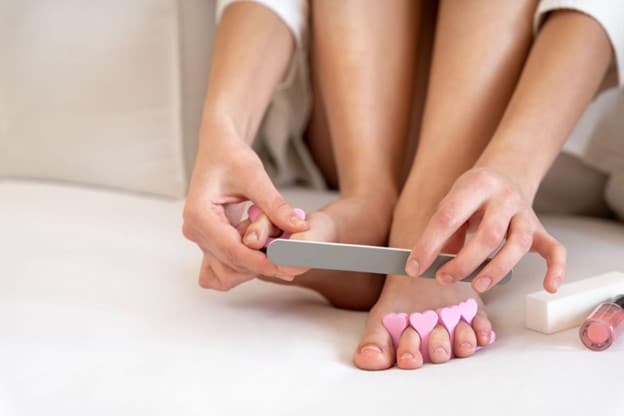 Credit: FreePik
Overview: 
These simple silicone or foam devices separate toes to correct alignment issues.
Why It's Trending in 2023:
Foot Health Awareness:

With rising awareness about foot health and its impact on overall well-being, toe spacers have become essential.

Athletic Community

: Athletes and runners use them for better foot mechanics and injury prevention.

Fashion Consciousness

: Prolonged wearing of narrow footwear has led many to seek toe spacers for relief and corrective measures.
7. Athleisure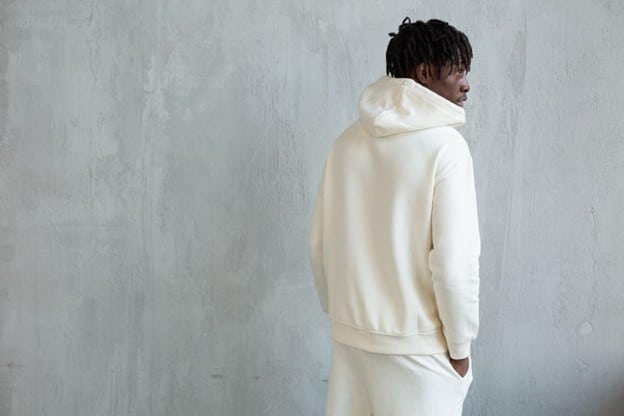 Credit: Pexel
Overview: 
This fashion trend, where athletic clothing is worn in settings outside of sporting activities, continues to dominate.
Why It's Trending in 2023:
Comfort First

: A shift towards valuing comfort in daily wear has propelled athleisure's popularity.

Versatility:

Suitable for both gym sessions and casual outings, its multifunctional appeal is undeniable.

Brand Collaborations:

High-profile collaborations between celebrities and athletic brands have given it a fashion-forward image.
8. Laptop Stands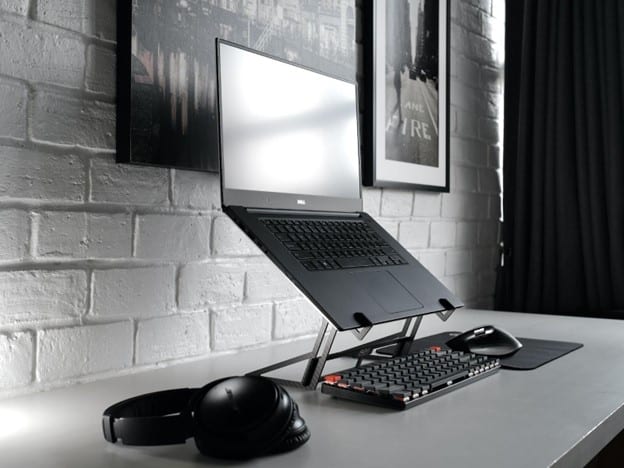 Credit: Pexels
Overview: 
These stands are designed to elevate laptops and promote ergonomic posture during usage.
Why It's Trending in 2023:
Remote Work

: The rise of telecommuting and home offices has amplified the demand for ergonomic work tools.

Health Consciousness:

Awareness about postural issues related to prolonged laptop usage drives consumers towards such solutions.

Variety:

From adjustable to portable designs, consumers have many choices fitting different needs.
Understand the nuances of web hosting to ensure your online store runs smoothly. Dive into our 'Understanding the Different Types of Web Hosting Services: A Comprehensive Guide.' Empower your business with the right hosting choice. Explore now and stay ahead in the digital game!
9. Costume Shoes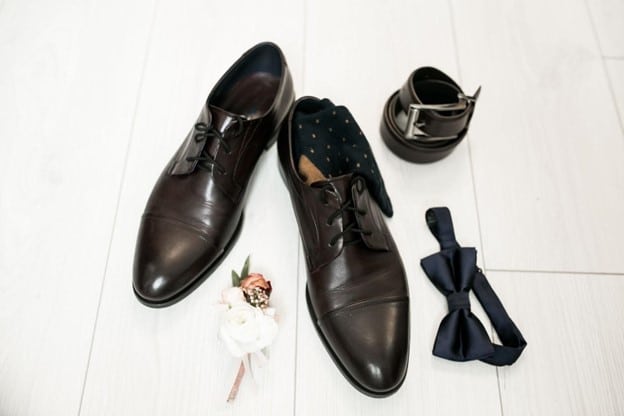 Credit: FreePik
Overview: 
Shoes are designed specifically to complement costumes for theatre, cosplay, or festive occasions.
Why It's Trending in 2023:
Pop Culture Influence:

Popular movies, TV series, and gaming characters often dictate cosplay trends, driving the demand for specific costume shoes.

Festive Surge

: Holidays like Halloween see a spike in demand.

Niche Communities

: The growing cosplay community, attending conventions and events, constantly seeks authenticity in their attire.
10. Slipcovers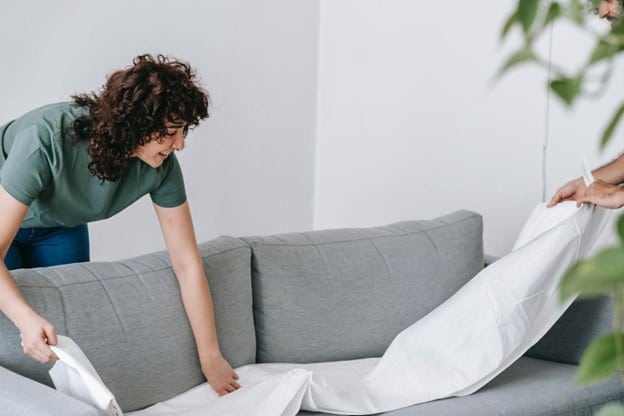 Credit: Pexels
Overview: 
These are protective covers designed to shield furniture from wear and tear while enhancing aesthetics.
Why It's Trending in 2023:
Home Decor Evolution:

Slipcovers offer an economical way to change the look of a room without replacing furniture.

Sustainability:

Rather than discarding old furniture, many opt for slipcovers as a more eco-friendly option.

Easy Maintenance:

With the ability to be removed and washed, they're seen as a convenient solution for homes with kids or pets.
11. Curtain and Drape Rings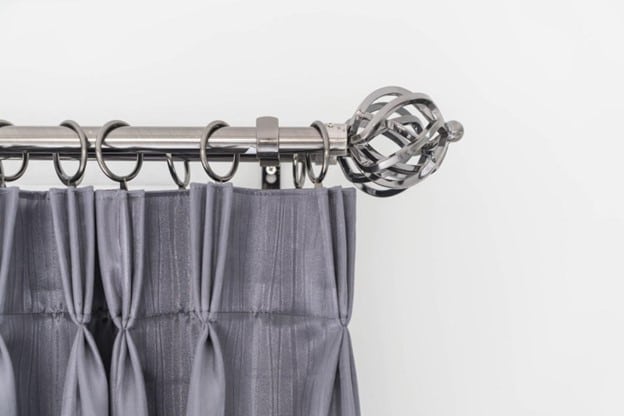 Credit: FreePik
Overview: 
Essential components for hanging curtains, these rings are now seen as both functional items and decorative elements.
Why It's Trending in 2023:
Aesthetic Value:

As homeowners prioritize interior design, even small details like curtain rings are carefully chosen.

Diverse Designs:

From rustic wood to polished metals, there's a style for every decor theme.

Easy Installation

: Their appeal lies in the ease with which curtains can be changed or adjusted.
12. Cabinet Knobs and Handles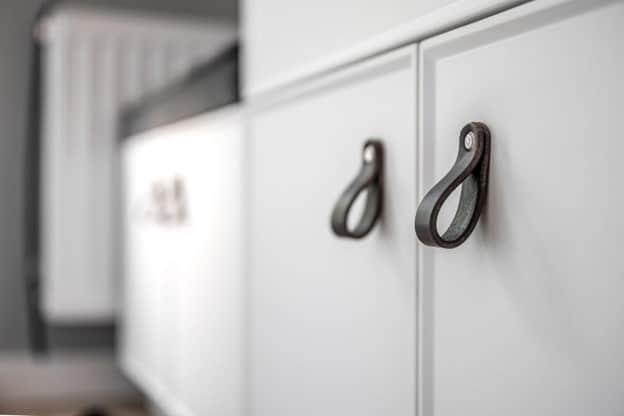 Credit: Freepik
Overview: 
These hardware items provide the finishing touch to cabinets, influencing the overall look of a space.
Why It's Trending in 2023:
DIY Upgrades

: With a push towards DIY home improvements, changing knobs and handles is an easy update.

Aesthetic Appeal

: Their potential to transform a piece of furniture or cabinetry is substantial.

Material Diversity

: They cater to varied tastes, ranging from ceramic to brass.
13. Watch Accessories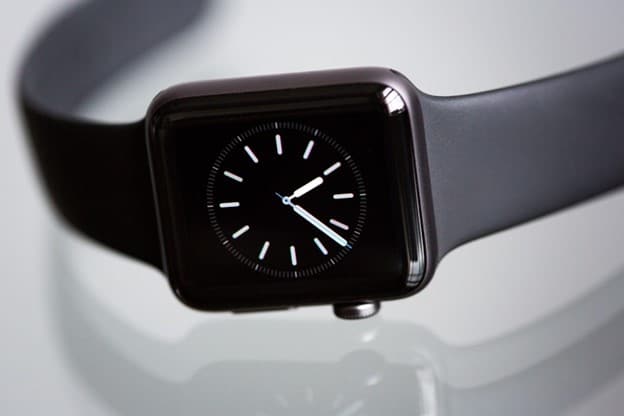 Credit: Pexels
Overview: 
Beyond the watch, accessories like bands, cases, and stands have gained prominence.
Why It's Trending in 2023:
Personalisation:

Offering a chance to customise one's watch, these accessories appeal to those seeking uniqueness.

Tech Integration:

As smartwatches dominate, compatible accessories see a surge.

Giftability:

They make for popular and thoughtful gifts.
14. Tumblers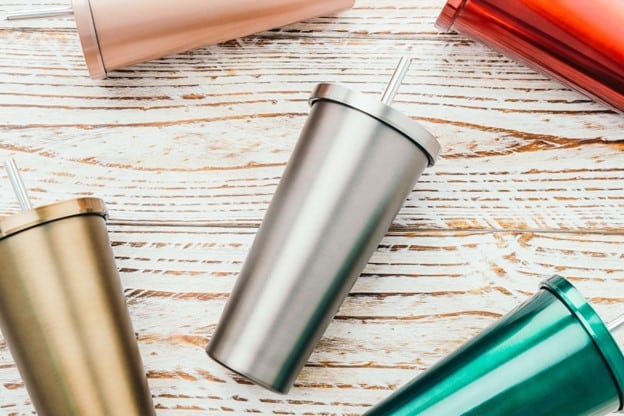 Credit: Freepik
Overview: 
These versatile drinking containers suit hot and cold beverages making them an essential part of trending products list.
Why It's Trending in 2023:
Eco-Consciousness:

Reusable tumblers reduce the need for disposable cups.

Customisation:

From personalised designs to brand promotions, tumblers offer vast customizability.

Thermal Technologies

: Advanced tumblers that maintain drink temperatures for longer are in demand.
15. Model Train Sets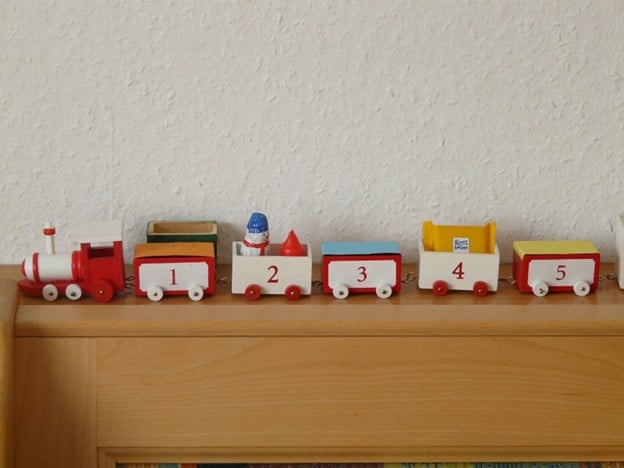 Credit: Pexels
Overview: 
These miniatures have long enchanted hobbyists of all ages.
Why It's Trending in 2023:
Nostalgia:

Many adults revisit or introduce this childhood passion to the next generation.

Therapeutic Value:

Building and operating model train sets can be meditative and stress-relieving.

Tech Advancements:

Modern sets often come with advanced features, enhancing the experience.
16. ADHD Supplement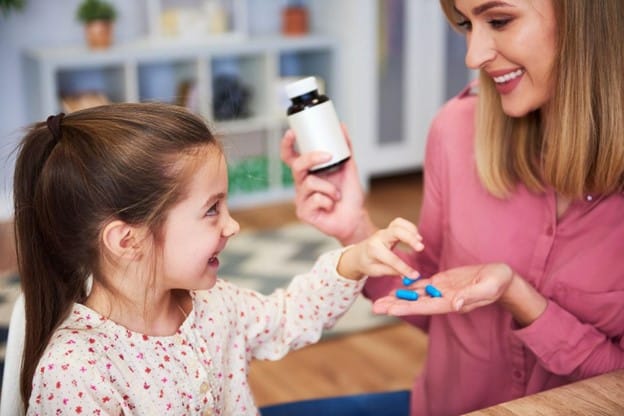 Credit: Freepik
Overview: 
With rising ADHD diagnoses, there's a surge in demand for supplements aiding in its management, hence these supplements are a crucial part of trending products list.
Why It's Trending in 2023:
Alternative Therapy

: Many seek natural or supplementary solutions alongside traditional treatments.

Increased Awareness:

As ADHD gains more public understanding, so does the market for related products.

Research Developments:

New formulations backed by science are entering the market.
17. Beet Gummies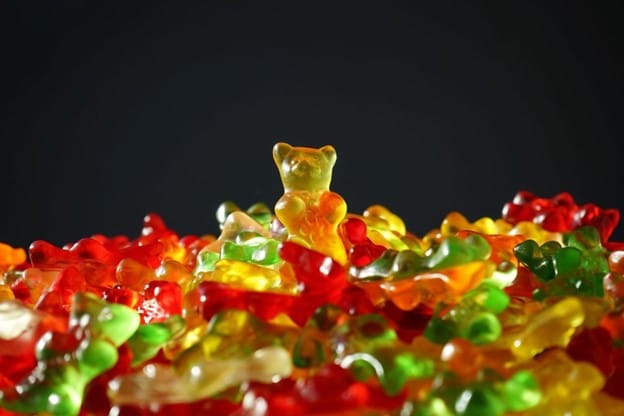 Credit: Pexels
Overview: 
Next on the list of trending products are beet gummies. These gummies offer the health benefits of beets in a convenient, palatable form.
Why It's Trending in 2023:
Health Trends

: Beets, rich in antioxidants and known for cardiovascular benefits, have become a superfood.

Convenience

: Gummies provide an easy way for adults and children to incorporate these benefits.

Flavour Evolution:

Innovative brands have made beet gummies healthy and delicious.
18. Bamboo Pajamas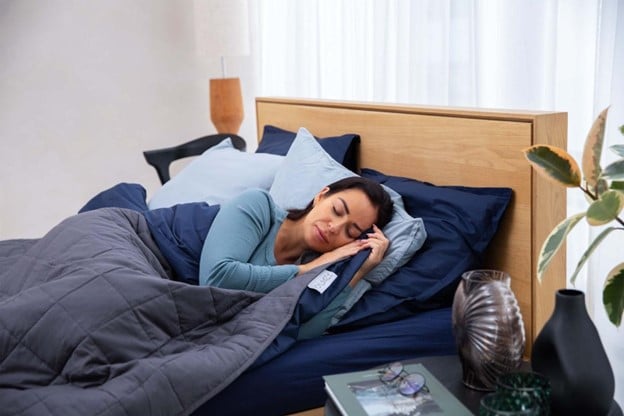 Credit: Unsplash
Overview: 
Sleepwear made from bamboo fibers offers unmatched comfort and sustainability.
Why It's Trending in 2023:
Eco-Friendly:

Bamboo is a sustainable resource, appealing to eco-conscious consumers.

Comfort Factor:

Known for its softness and breathability, bamboo fabric enhances sleep quality.

Hypoallergenic

: Its natural properties make it suitable for sensitive skin.
19. Caffeine Eye Serum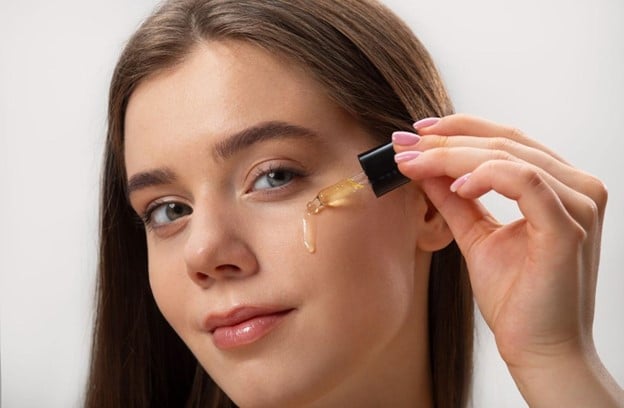 Credit: FreePik
Overview: 
This skincare product targets under-eye concerns, invigorating and refreshing the delicate area.
Why It's Trending in 2023:
Instant Results:

Caffeine reduces puffiness and dark circles, offering quick results.

Skincare Evolution:

As the beauty industry innovates, ingredients like caffeine gain prominence for their unique benefits.

Daily Fatigue:

Addressing the visible signs of fatigue, it's become a staple in many routines.
20. Dog Harnesses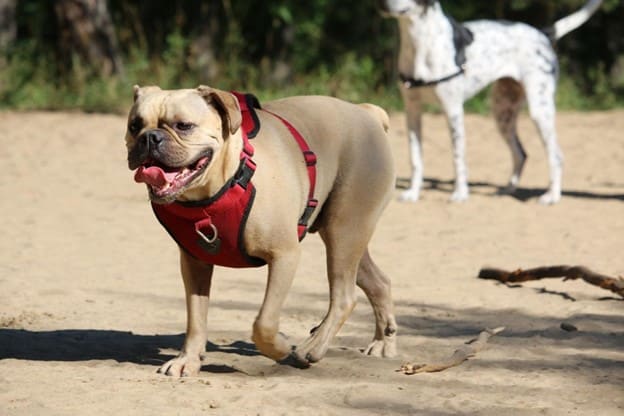 Credit: Pexels
Overview: 
These offer a safer and more comfortable alternative to traditional dog collars.
Why It's Trending in 2023:
Pet Safety:

Harnesses distribute pressure more evenly, reducing the risk of injury.

Behavioural Training:

They assist in better control during training sessions or walks.

Design Variety

: From functional to fashionable, there's a harness for every canine personality.
21. Wedge Pillows
Credit: Pexels
Overview: 
These inclined pillows offer ergonomic support, promoting better sleep and relaxation.
Why It's Trending in 2023:
Health Benefits:

Ideal for individuals with respiratory issues, acid reflux, or snoring problems, they help achieve optimal sleeping positions.

Multipurpose Use:

Beyond sleep, they're great for reading, watching TV, or even post-surgery recovery.

Material Innovation:

Memory foam and cooling technologies in wedge pillows enhance comfort.
22. Sofa Beds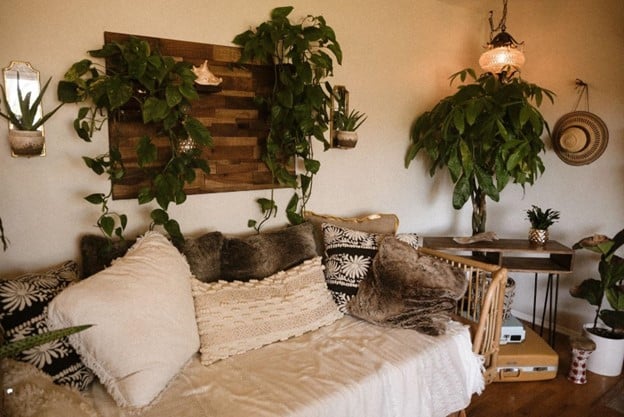 Credit: Pexels
Overview: 
A perfect blend of functionality and style, sofa beds offer seating and sleeping solutions in one furniture piece.
Why It's Trending in 2023:
Space Efficiency:

Ideal for apartments or homes with limited space, they maximise utility.

Guest Accommodation:

They eliminate the need for a separate guest room.

Design Evolution

: Modern sofa beds have evolved in design, ensuring they don't compromise comfort or aesthetics.
23. Portable Blenders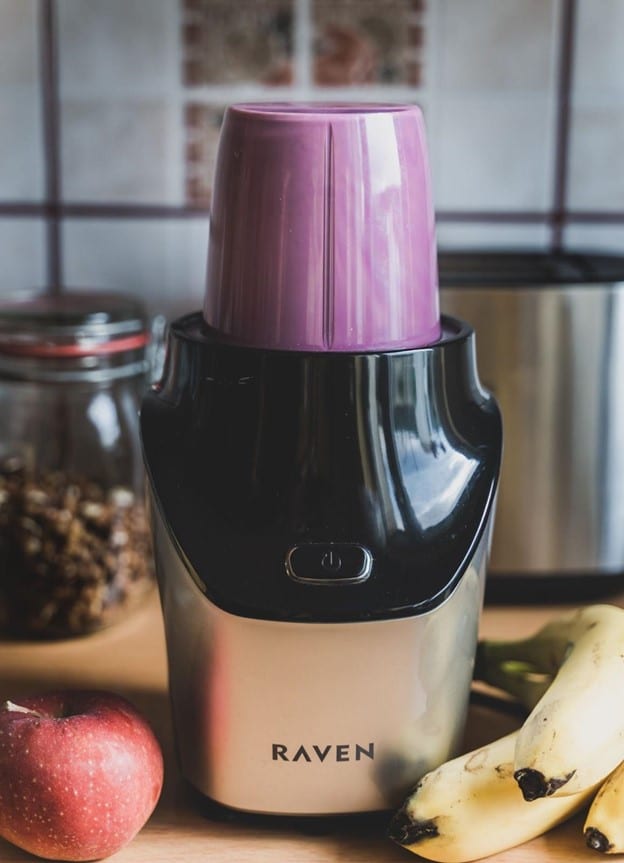 Credit: Pexels
Overview: 
Compact and convenient, these blenders allow users to make smoothies, shakes, or other blended items on the go.
Why It's Trending in 2023:
Health On-The-Go:

As more people prioritise healthy living, portable blenders cater to their on-the-move lifestyles.

Travel Essential:

Ideal for travellers who don't want to compromise their nutrition.

Technological Advancements:

Battery-operated or USB-rechargeable options make usage even more convenient.
24. Hair Oils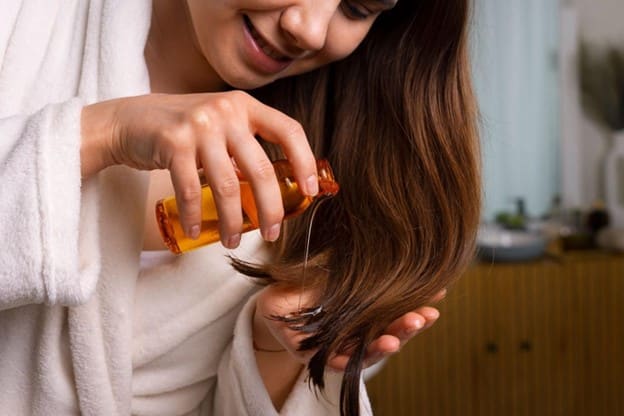 Credit: Freepik
Overview: 
An age-old beauty secret, hair oils are gaining renewed interest for their nourishing properties.
Why It's Trending in 2023:
Natural Beauty:

As consumers shift towards organic and natural beauty products, hair oils are resurgent.

Diverse Benefits:

From promoting hair growth to combating frizz, there's an oil for every concern.

Global Influence:

Oils popular in various cultures, like argan or coconut, are now globally recognized for their benefits.
25. Pimple Patches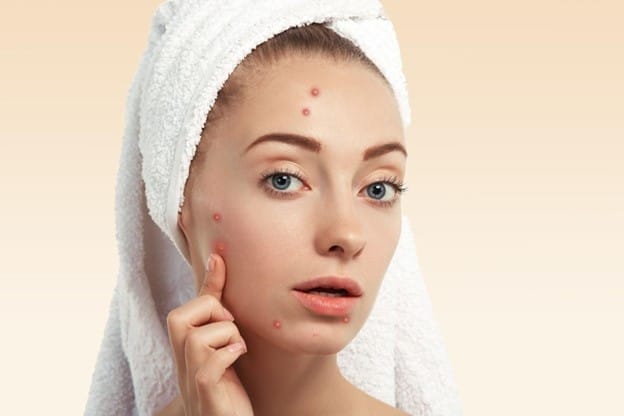 Credit: Freepik
Overview: 
Infused with active ingredients, these tiny patches are applied directly to blemishes to promote healing.
Why It's Trending in 2023:
Targeted Treatment:

They offer a direct solution to acne without affecting the surrounding skin.

Invisible Design:

Modern patches can be worn even during the day, making them a discreet treatment option.

Diverse Options:

The market offers various solutions for acne types, from hydrocolloids to microneedle patches.
Have you found the perfect trending product, but are you considering a more fitting domain name for your venture? Ensure a smooth transition without losing your digital footprint. Discover 'How to Change Your Domain Name: A Step-by-Step Guide' to navigate the process effortlessly. Elevate your brand's identity with the correct domain. Dive in today!
26. Wall Art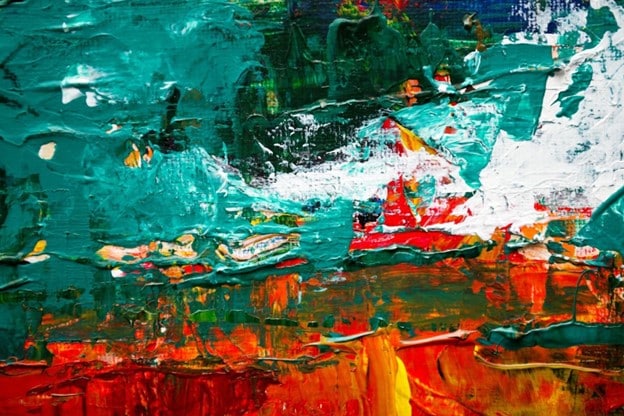 Credit: Pexels
Overview: 
Artistic expressions for walls, ranging from prints to sculptures, enhance the aesthetic appeal of spaces.
Why It's Trending in 2023:
Personal Expression:

Wall art allows homeowners to reflect their personalities and tastes.

Affordable Redecoration

: Instead of major renovations, adding or changing wall art can refresh a space economically.

Artistic Renaissance

: A surge in appreciation for art and artists has fueled this trend.
27. Candles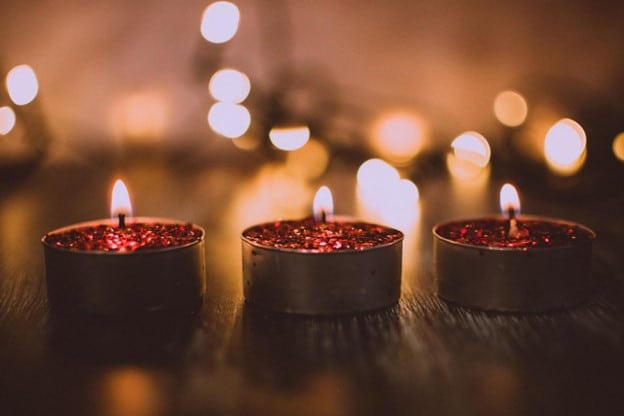 Credit: Pexels
Overview: 
More than just a light source, candles have become integral to decor, aromatherapy, and relaxation rituals.
Why It's Trending in 2023:
Mood Enhancers

: Scented candles can set the tone for relaxation, romance, or rejuvenation.

Decorative Element:

They complement various decor themes with diverse designs and holders.

Gift Favorite

: A universally loved gift option, the candle market sees constant innovation in scents and designs.
28. Bags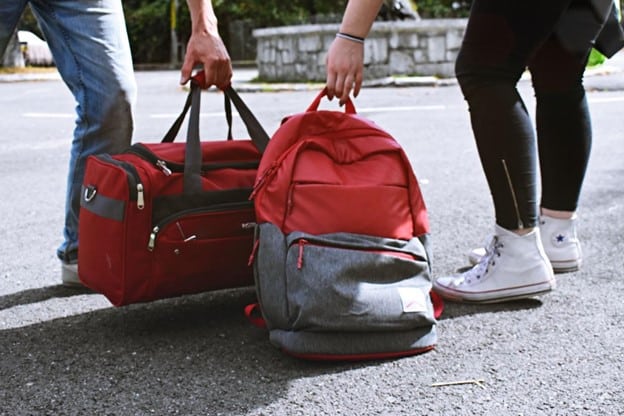 Credit: Pexels
Overview: 
From handbags to backpacks, bags remain essential accessories for function and fashion.
Why It's Trending in 2023:
Fashion Statements:

Brands release seasonal collections, making bags essential fashion items.

Diverse Needs:

The rise in specialized bags, like tech backpacks or gym duffels, cater to specific needs.

Sustainable Options

: Eco-friendly materials and ethical production methods are gaining traction in the bag market.
29. Phone Cases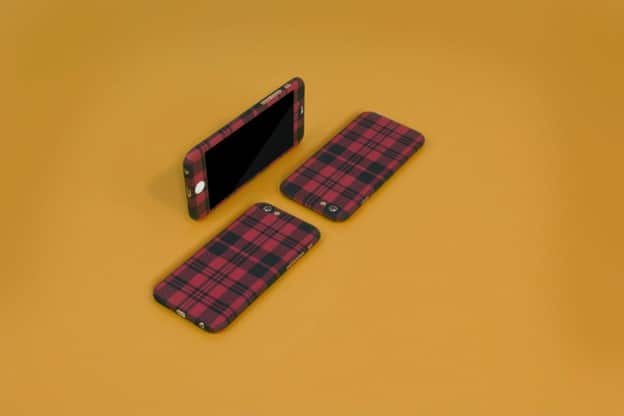 Credit: Pexels
Overview: 
Beyond protection, phone cases are now seen as an accessory to express individual style.
Why It's Trending in 2023:
Tech Ubiquity:

With almost everyone owning a smartphone, cases cater to a vast market.

Personalisation:

Custom designs, photos, or initials on cases make phones uniquely personal.

Innovative Features

: Cases with added functionalities like stands, wallet pockets, or grip rings are popular.
30. AirPods Case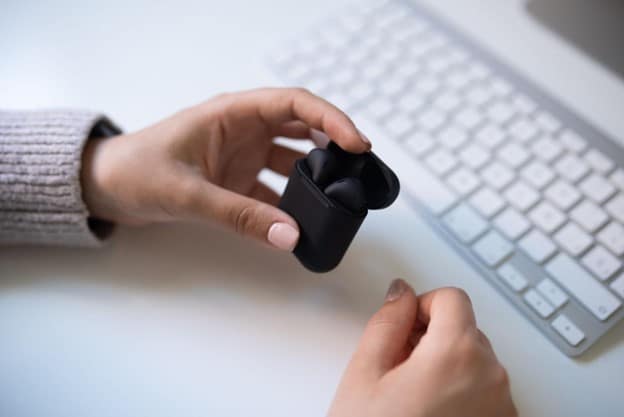 Credit: Pexels
Overview: 
As wireless earbuds become commonplace, protective and stylish cases are in demand.
Why It's Trending in 2023:
Protection First

: These cases shield expensive earbuds from damage and loss.

Style Statement:

From branded luxury designs to quirky patterns, there's a case for every style preference.

Tech Integration:

Some cases have added features like charging capabilities or carabiner clips for convenience.
31. Bluetooth Speaker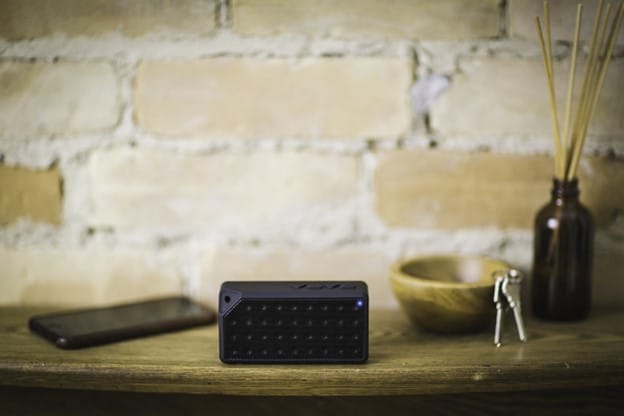 Credit: Pixabay
Overview: 
Bluetooth speakers have become a must-have for music enthusiasts, offering portability and quality sound.
Why It's Trending in 2023:
Wireless Revolution

: The world is steadily moving away from cords, making Bluetooth devices more relevant.

Outdoor Activities:

Ideal for picnics, beach trips, or even backyard hangouts, they bring music to any setting.

Design Innovations:

Modern designs are functional and decorative, catering to varied aesthetic tastes.
32. Temporary Tattoos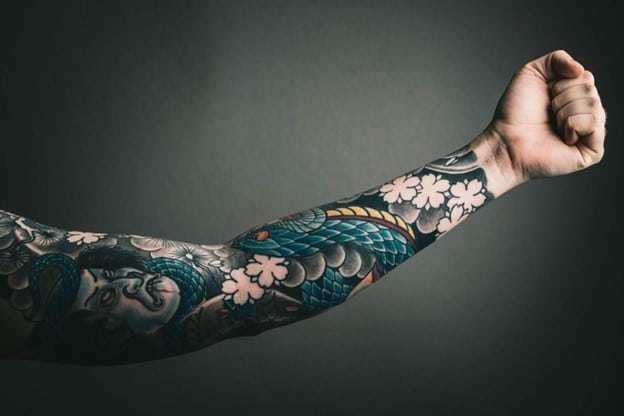 Credit: Pexels
Overview: 
These offer a non-permanent way to adorn the body with diverse designs, from minimalistic to intricate.
Why It's Trending in 2023:
Commitment-Free Expression:

These provide a no-regret alternative for those unsure about permanent tattoos.

Event-specific Designs:

Popular for festivals, parties, or themed events.

Advancement in Quality:

Modern temporary tattoos look more realistic and last longer.
33. Neck Massager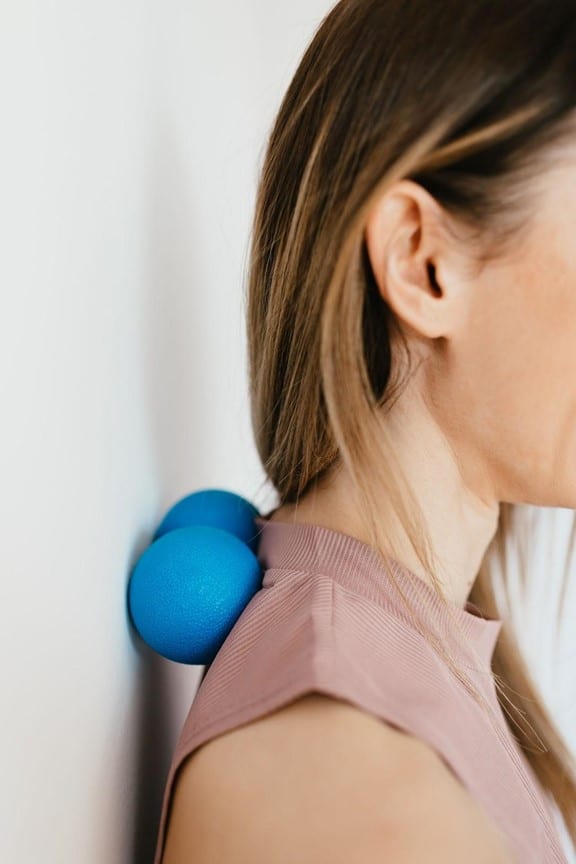 Credit: Pexels
Overview: 
Targeting tension and pain, these devices offer therapeutic relief at home.
Why It's Trending in 2023:
Work-from-Home Culture:

Extended computer use has made neck pain a common ailment.

Cost-effective Therapy:

Compared to regular spa visits, they offer a one-time investment for continual relief.

Innovative Features:

Heat functions, variable intensities, and ergonomic designs enhance user experience.
34. Doormats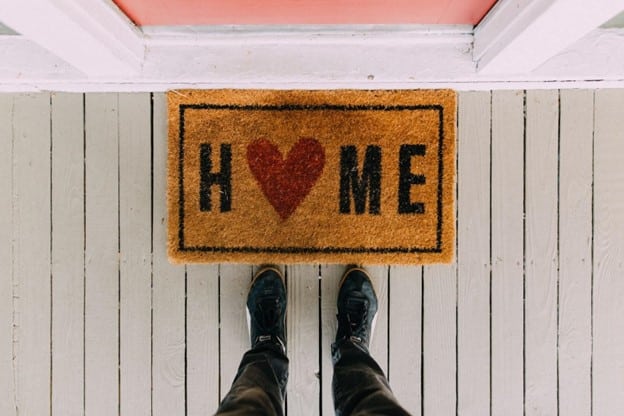 Credit: Pexels
Overview: 
Beyond functionality, doormats set the tone for a home's decor right from the entrance.
Why It's Trending in 2023:
First Impressions:

They act as an introduction to a home's style and personality.

Eco-friendly Materials:

Doormats made from sustainable materials like coir are in demand.

Personalised Options:

Custom messages or designs make for popular choices.
35. Wifi Repeater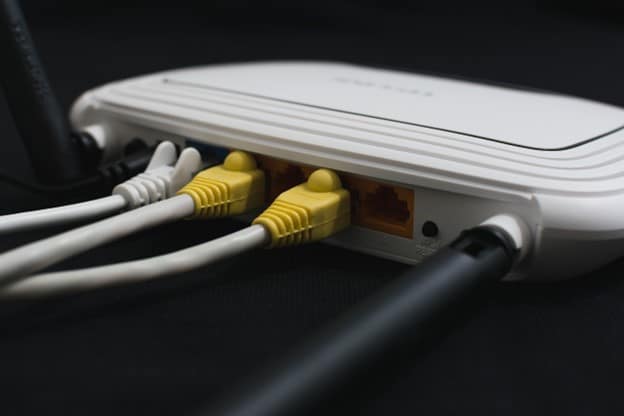 Credit: Pixabay
Overview: 
These devices enhance internet range and ensure connectivity in larger spaces or areas with signal issues.
Why It's Trending in 2023:
Connected Homes:

With multiple devices in modern homes, strong Wi-Fi signals are crucial.

Home Office Needs:

Ensuring uninterrupted connectivity is essential for remote work.

User-friendly Setup:

Modern repeaters are plug-and-play, making them accessible even for non-techies.
36. Shapewear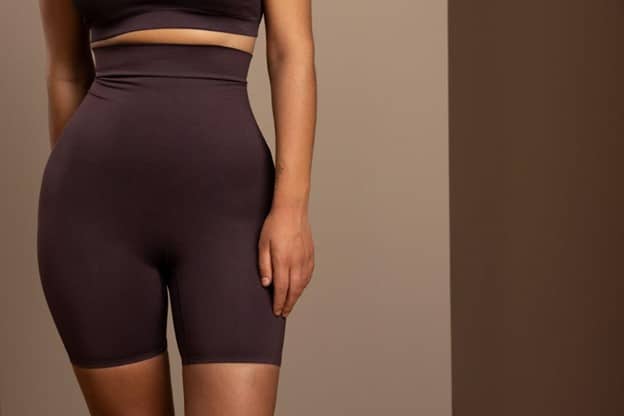 Overview: 
Designed to contour and smooth the body, shapewear boosts confidence under any outfit.
Why It's Trending in 2023:
All-inclusive Fashion

: With brands catering to all body types, shapewear ensures outfits look their best.

Posture Improvement:

Some shapewear not only sculpts but also supports better posture.

Innovative Materials

: Breathable, comfortable, and seamless designs prioritise user comfort.
37. Blue Light Glasses
Credit: Freepik
Overview: 
Protecting eyes from the harmful blue light emitted by screens, these glasses are essential for the digital age.
Why It's Trending in 2023:
Digital Domination:

As screen time increases, so does the need for eye protection.

Stylish Options

: No longer just functional, they come in trendy frames, making them a fashion statement.

Reduced Eye Fatigue:

Users report reduced strain and better sleep patterns.
38. Hyaluronic Acid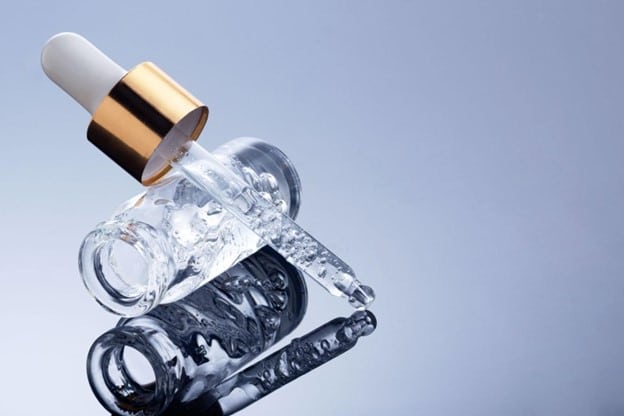 Credit: Freepik
Overview: 
A star ingredient in skincare, it's known for its incredible hydration properties.
Why It's Trending in 2023:
Skincare Revolution:

The focus on ingredients over brand names has spotlighted practical components like hyaluronic acid.

Age-defying Properties:

It aids in skin plumpness, combating fine lines.

Suitable for All:

Its non-irritating nature makes it compatible with most skin types.
39. Face Serum
Credit: Pexels
Overview: 
Concentrated solutions targeting specific skin concerns, serums have become a staple in skincare routines.
Why It's Trending in 2023:
Tailored Skincare:

Consumers now seek products addressing their unique skin concerns, and serums fit the bill.

Rapid Absorption:

Their lightweight consistency ensures active ingredients penetrate deeper.

Diverse Offerings:

There's one for every skin need, from vitamin C to peptide serums.
40. Phone Tripods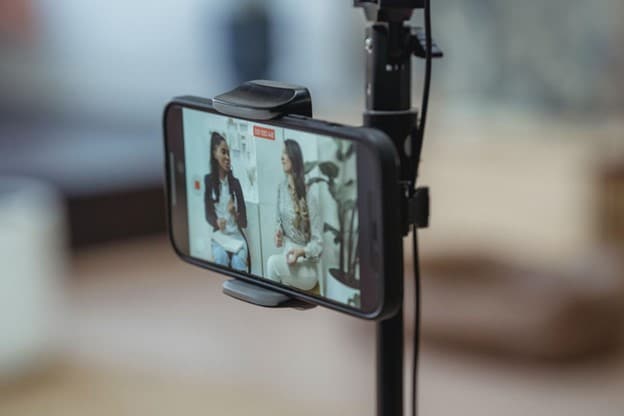 Credit: Pexels
Overview: 
Facilitating stable shots, these tripods are essential for mobile photographers and videographers.
Why It's Trending in 2023:
Content Creation Era:

With the rise of platforms like TikTok and Instagram Reels, quality content creation is critical.

Versatility:

Modern tripods are adaptable, with adjustable heights and angles.

Portability:

Compact and lightweight, they can easily carry around for on-the-go shooting.
How to Make Your Trending Products Business Standout?
In an increasingly competitive digital commerce space, distinguishing your business is not just about having the right product but about presenting it in a way that resonates, captures, and retains your audience's attention. As 2023 rolls in, entrepreneurs face the dual challenge of identifying trending products and ensuring their offerings rise above the noise. Here's a comprehensive guide on giving your business the edge it needs:
1. Authentic Brand Storytelling
Crafting a Genuine Narrative:

Every brand originates from an idea, a vision, or a solution to a problem. Dive deep into your brand's inception and convey that journey to your audience. This not only brings authenticity but also fosters trust.

Maintain a Consistent Voice

: Your

brand's tone and message

should be consistent, from product descriptions to customer service interactions. This repetition ingrains your brand in the customer's memory.
2. Exemplary Customer Experience
User-Centric Web Design:

Your website should prioritise user experience. It should be visually engaging, easy to navigate, and optimised for mobile use. An intuitive user journey encourages prolonged site visits and repeat customers.

Feedback is Gold:

Actively solicit and respond to feedback. If addressed promptly and professionally, negative comments can turn detractors into advocates. Positive feedback boosts your brand's image.
3. Eco-Friendly and Ethical Operations
Sustainable Packaging:

Modern consumers often prefer

eco-conscious brands

. Sustainable packaging isn't just environmentally responsible; it can be a significant USP (

Unique Selling Point

).

Transparent Supply Chain

: Detail the origin of your products, ensuring they're ethically sourced. Transparency breeds trust and can be a crucial differentiator.
4. Engaging Social Media Presence
Rich Visual Content:

High-quality photos and videos can significantly impact purchasing decisions, particularly in fashion or decor.

Build a Community:

Engage with your followers, respond to queries, and actively participate in trends. Social media isn't just a sales platform but a space to cultivate brand loyalty.
5. Delivering Value Beyond Sales
Content that Educates

: Incorporate blogs, videos, or webinars that educate users about your products or related topics. This positions you as an authority in your niche.

Loyalty Programs and Perks:

Offering exclusive discounts or early access to loyal customers can significantly boost retention rates.
6. Collaborations and Partnerships
Influencer Tie-Ups:

Partner with relevant influencers to tap into their follower base. Ensure the collaboration feels organic and authentic to both brands.

Strategic Partnerships:

Collaborate with brands with a similar audience but without direct competitors. This can expand your reach and bring fresh audiences.
7. Diversifying and Refreshing Product Line-Up
Stay Updated:

The market is continually evolving. Ensure you update your product line based on changing consumer needs and preferences.

Exclusive Limited Editions:

Create buzz and urgency by offering products available only for a short period or in limited quantities.
8. Personalization is Key
Tailored Recommendations

: Utilize AI-driven tools to recommend products based on a user's browsing history or past purchases.

Custom Communication

: Personalized emails or offers can make customers feel valued and increase conversion rates.
9. Clear and Fair Business Policies
Transparent Policies:

Clearly state your return, shipping, and refund policies. This removes purchase barriers and fosters trust.

Open Channels for Redressal:

Clear channels through which customers can voice concerns or seek redressal.
10. Commitment to Quality
Superior Product Quality:

A trending product loses its sheen if it isn't of high quality. Ensure that the product lives up to its promise.

Content Excellence:

For product descriptions, blog posts, or promotional material, prioritise clarity, accuracy, and engaging content.
Also Read: How Does Web Hosting Work? A Comprehensive Guide
Conclusion
Navigating the dynamic landscape of online commerce can be challenging, but with the right insights into trending products and practical strategies, businesses can thrive and achieve massive profits. 2023 offers many exciting products that cater to emerging consumer needs, from health and wellness to tech and lifestyle. But having a killer product is just half the equation. The other half? A robust online presence, seamless user experience, and lightning-fast website performance.
This is where RedSwitches steps in in the digital era, where every second counts. A lagging website can differentiate between a sale and a lost customer. With RedSwitches' state-of-the-art hosting solutions, you ensure your e-commerce platform is always up, fast, and ready to handle the traffic spikes that trending products often bring.
RedSwitches doesn't just offer to host; it provides a foundation to build your e-commerce empire. With unparalleled uptime, top-tier security, and 24/7 support, you have a partner as invested in your success as you are.
So, as you embark on the exciting journey of selling the hottest products of 2023, ensure your digital infrastructure is up to the task. With RedSwitches, not only will your business be ready for today, but it'll be future-proofed for tomorrow's opportunities.
Ready to elevate your e-commerce game? Let RedSwitches be your digital backbone. Get started with us today!
FAQs
Q. What products are in trend now?
Products trending in 2023 encompass a wide range, catering to tech enthusiasts, health-conscious individuals, home decor aficionados, and more. Some trending products include AirPods cases, Bluetooth speakers, temporary tattoos, neck massagers, hyaluronic acid, and shapewear.
Q. What products are selling more?
Products that cater to the ongoing remote work culture and health and wellness are selling more. This includes WiFi repeaters for robust home internet connectivity, blue light glasses for screen-heavy jobs, face serums for skin care, and ergonomic home office equipment like laptop stands.
Q. What is the best-selling product?
The best-selling product can vary depending on the specific market or region. However, as of 2023, digital and tech accessories, like AirPods cases and Bluetooth speakers, have significantly increased due to the proliferation of tech devices in everyday life.
Q. What products sell more online?
Online platforms have democratised access to many products, making niche and speciality items more accessible. Products that sell more online often benefit from a broad market reach and detailed product descriptions, such as niche beauty products, unique tech gadgets, specialised health supplements, and bespoke home decor items.
Q. How do I find trendy products?
Finding trendy products requires a mix of research, observation, and leveraging online tools. Platforms like Google Trends, Amazon Movers, and Shakers provide data on rising product searches and sales. Observing influencer activity, watching YouTube unboxing videos, and browsing through Twitter trending hashtags can also provide insights. Moreover, checking out industry news, events, and online trend discovery tools can help you stay ahead of the curve.