Did you know that in 2020, the market's estimated value for dropshipping e-commerce was $128.6 billion globally? Over the six years between 2021 and 2026, the value of the market size is expected to grow to 476.1 billion USD.
With dropshipping products becoming popular, the e-commerce industry has undergone a transformative shift. Today, dropshipping is a highly favored business model for many new and seasoned entrepreneurs.
With minimal upfront costs and an extensive range of products, it's vital to understand what dropshipping is, how it works, and its potential advantages and pitfalls.
Identifying the best dropshipping products can be the key to ensuring maximum yields. This blog will explore these areas and present some of the best dropshipping products in 2023.
Table of Contents
What is Dropshipping?
Before we explore the best dropshipping products, it is important to discuss what dropshipping is.
Dropshipping refers to an e-commerce business model in which a retailer does not hold goods in stock. Instead, they transfer customer orders and shipment details to a manufacturer, wholesaler, or another retailer, who then ships the goods straight to the customers.
This form of e-commerce eliminates the need for retailers to store products in stock, allowing them to act as middlemen between the vendor and the customer. It minimizes the financial risk for the retailer, as they don't need to invest in inventory upfront and only buy products from the supplier once they get an order from a customer.
This arrangement allows the merchants to focus on marketing and customer service while leaving headaches like inventory management and order fulfillment to the third-party supplier.
How does Dropshipping Work?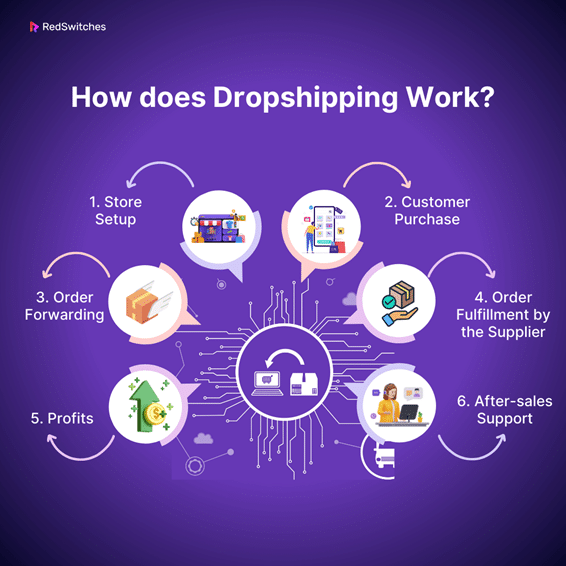 Dropshipping is a distinct e-commerce model that works slightly differently than standard e-commerce setups. Below is a step-by-step breakdown of how dropshipping works:
Store Setup: The first step in dropshipping is setting up an online store, but instead of stocking products, collaborating with suppliers to display their products in your store.
Customer Purchase: Next, a customer lands on the online store and purchases a product.
Order Forwarding: Once the order is placed and payment is received, you will forward the customer's order and shipment details to your chosen third-party supplier.
Order Fulfillment by the Supplier: Once they receive the order, the supplier packages and ships it directly to the customer on behalf of the retailer.
Profits: The retailer's earnings are the difference between the wholesale price (the amount paid to the supplier) and the retail price (the amount paid by the customer).
After-sales Support: Although the supplier ships the product, customer queries, service-related aspects, and returns are usually handled by the retailer.
The Pros and Cons of Dropshipping
Similar to all business models, dropshipping has its benefits and drawbacks. Before opening a dropshipping business, aspiring entrepreneurs need to weigh these pros and cons to decide whether a dropshipping business is suitable for their business ambitions. Below is a list of the top pros and cons of dropshipping:
The Pros of Dropshipping
Low Startup Costs
One of the key reasons behind the popularity of dropshipping is that entrepreneurs can start an online store without investing in inventory. The initial capital requirement of starting a business prevents aspiring entrepreneurs from taking the leap. The ability to start an e-commerce business without investing a significant amount can empower more individuals to establish startups.
Reduced Risk
Sometimes, the risks associated with establishing e-commerce platforms can significantly prevent aspiring entrepreneurs from turning their visions into reality. This is where dropshipping can help. With no inventory to manage, no risk of dealing with unsold stock, no storage costs, or product expiration concerns, dropshipping can encourage more aspiring entrepreneurs to open their dream ventures.
Wider Product Selection = More Profits
The more products you display on your e-commerce store, the more customers you attract toward it. Yet, all standard e-commerce store owners can only invest in a specific amount of products due to the cost of purchasing them.
With the dropshipping model, since you don't have to pre-purchase the items you sell, you can offer your potential customers a wide range of products. If suppliers stock an item, you can list it for sale on your site without incurring additional costs.
No Geographical Constraints
Dropshipping is an online model that can be operated from any location. This empowers you to run your business anywhere with an internet connection. Whether at home, in a cafe, or traveling the globe, your business can operate smoothly, freeing you from geographical constraints.
Hassle-Free Scaling
Every entrepreneur aims to scale their business. Yet, fulfilling this goal can be challenging. Dropshipping makes this goal achievable. If your suppliers have the capacity, you can scale your business quickly. Since the suppliers handle order fulfillment, you won't face the usual issues and growing pains of scaling your operations.
Is your startup scaling and growing? Read our blog, 'The Best Hosting For Startups That Are Scaling Up and Growing,' to ensure you choose the best hosting solution to streamline your business's growth.
The Cons of Dropshipping
Reduced Profit Margins
Dropshipping can be competitive, leading many businesses to offer lower prices to attract customers. Low prices result in lower profit margins. This aspect makes dropshipping a slightly more challenging business model in terms of profit generation, especially compared to other business models where you buy inventory in bulk at discounted prices.
Less Control Over the Supply Chain
Relying on third-party suppliers means you have less control over inventory levels, order fulfillment speeds, and product quality. This increases the risk of issues like out-of-stock items, shipping delays, or receiving products that don't meet your quality standards.
Dependency on Other Businesses
The dropshipping business model increases your reliance on suppliers. For example, if your suppliers encounter issues, it can directly impact your business, potentially harming your reputation.
Complex Customer Service Challenges
Handling returns, addressing product-related queries, or dealing with shipment delays can be more challenging in the dropshipping business model since you're not in charge of shipping the product. You'll need to coordinate with your suppliers for resolution, adding an extra step to customer service processes. This can potentially delay the process of addressing customer queries, leading to unhappy customers.
Market Saturation
Given the ease of starting a dropshipping business, many entrepreneurs are drawn to it, leading to stiff competition, especially in popular niches. The increased competition often reduces prices and makes differentiation difficult, resulting in lower business profit margins.
The high volume of sellers advertising similar items can cause consumer fatigue and skepticism, further complicating the sales process for novices and veterans alike in the dropshipping world.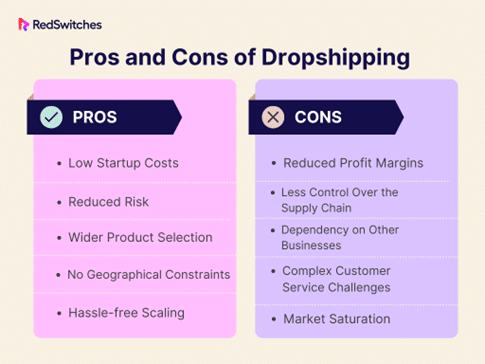 What to Choose for Dropshipping: Niche or Trends?
Dropshipping is an evolving business model, and entrepreneurs often question whether they should focus on a niche market or follow current trends. Both approaches come with their own set of benefits and challenges. Let's explore them in detail to help you make an informed decision for your dropshipping business.
Niche Market Approach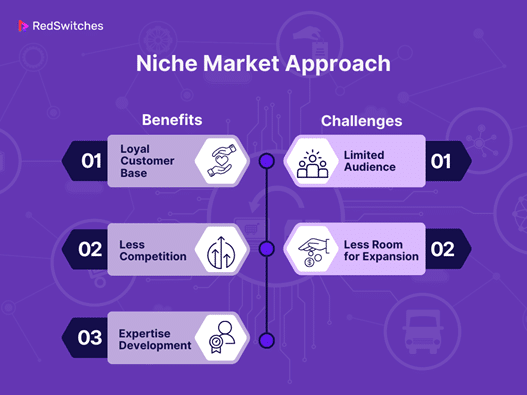 Niche Dropshipping focuses on a specific market segment or category. The products are tailored to meet the unique needs of a specific audience. For example, a store might exclusively sell eco-friendly and cruelty-free baby products.
Benefits
Loyal Customer Base: Niche markets target specific segments of the population. Catering to a specialized group can help create a loyal customer base that returns for repeat purchases.
Less Competition: By focusing on a particular niche, you'll have fewer competitors. This can reduce the stress of making your products and business stand out and increase profits.
Expertise Development: Operating in a niche market allows you to become an expert in that area. This improves your credibility and trustworthiness, encouraging potential customers to order from your business.
Challenges
Limited Audience: Since a niche market caters to a smaller audience, it can limit your overall potential for sales by reducing your customer base.
Less Room for Expansion: Once you've captured a large portion of your niche market, there might be limited opportunities for scalability without diversifying.
Trend-Based Approach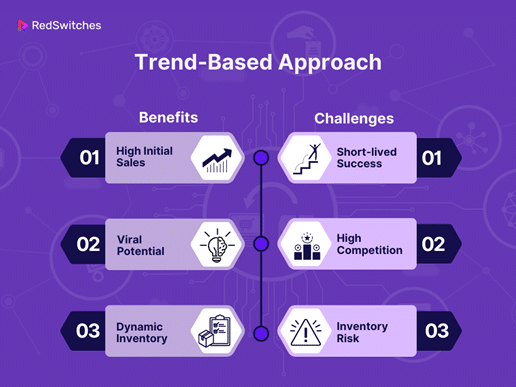 The trend-based Dropshipping model involves selling currently popular or 'trending' products. These items might be in trend for a season or a year but can change rapidly as market preferences evolve. An example might be a gadget that becomes popular because of a viral social media video.
Advantages
High Initial Sales: Trending products can attract a large audience quickly, leading to incredibly high sales in a short period.
Viral Potential: If you catch a trend early enough, your product could go viral on social media platforms. This can boost sales, empowering you to earn six-figure profits.
Dynamic Inventory: Operating based on trends allows you to keep changing your inventory with new products. This can help keep your store exciting, relevant, and current.
Challenges
Short-lived Success: Trends are temporary. Once a trend fades, you can lose your sales if you depend solely on it.
High Competition: Trending products entice many sellers, leading to excessive competition and potential price wars.
Inventory Risk: Predicting trends can be hit-and-miss. There's a risk of overstocking a product that doesn't take off or is already on its way out.
Now that we have discussed what dropshipping is, its pros and cons, and whether to choose niches or trends for dropshipping, let's explore the 20 best dropshipping products trending in 2023.
Also Read: What Makes RedSwitches Unique In Cloud Hosting Providers.
20 Best Dropshipping Products Trending in 2023
As the e-commerce landscape evolves, staying updated with trending products can give dropshippers an edge. For those looking to leverage the hottest products of 2023, below is a detailed list of the categories of the 20 best dropshipping products trending in 2023:
1. Apparel and Footwear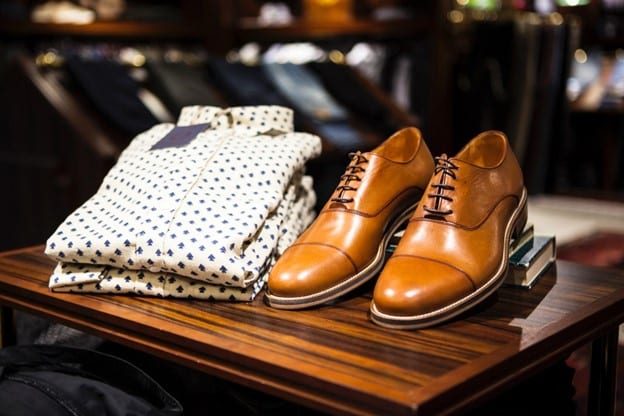 Credits: Pexels
Revenue in the fashion category is expected to reach US $768.70 billion in 2023. The best dropshipping products in the apparel and footwear category include.
Trending Products Examples
Sustainable clothing made of eco-friendly materials.
Athleisure wear (yoga pants and sports bras).
Vintage-inspired apparel.
Minimalist sneakers.
Chunky boots.
Personalized/customized clothing.
Digital or NFT fashion pieces.
Plus-size activewear.
Unisex and gender-neutral clothing lines.
Smart clothing with built-in tech features.
2. Beauty and Personal Care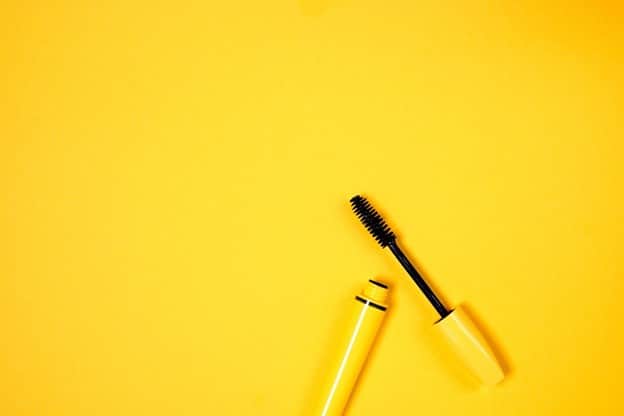 Credits: Pexels
The revenue in the beauty and personal care category is approximately US $625.70 billion in 2023. Experts predict the market to grow by 3.32% annually (CAGR 2023-2028). The best dropshipping products in the beauty and personal care category include.
Trending Products Examples
Vegan and cruelty-free cosmetics.
K-beauty products.
Personalized skincare routines.
Eco-friendly personal care products.
Blue light skincare products.
Organic hair care serums.
Men's grooming kits.
Minimalist makeup.
DIY beauty and mask kits.
3. Kitchen and Dining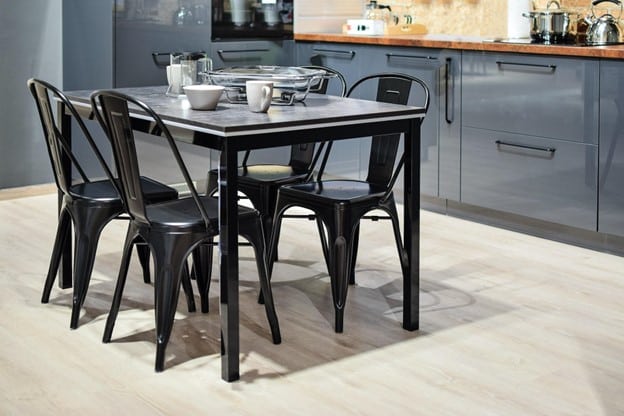 Credits: Pexels
Every home features a kitchen and dining room that frequently needs updates, making this category ripe with potential for revenue generation. The best dropshipping products in the kitchen and dining category include.
Trending Products Examples
Smart kitchen appliances.
Eco-friendly kitchenware.
DIY cooking kits.
Multi-functional utensils.
Compact kitchen storage solutions.
Personal blenders for smoothies.
Vintage-inspired kitchen decor.
Portable coffee makers.
Non-stick ceramic cookware.
Reusable beeswax wraps.
4. Baby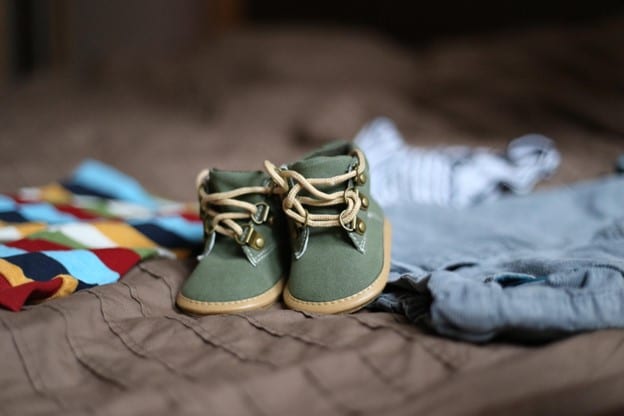 Credits: Pexels
With the yearly number of births expected to remain around 130 to 140 million per year over the coming decades, the baby category will remain in high demand. The best dropshipping products in the baby category include.
Trending Products Examples
Organic baby clothing.
Smart baby monitors.
Eco-friendly toys.
Personalized baby gifts.
Multi-functional baby furniture.
Natural baby skincare products.
Baby wellness kits.
Portable baby seats.
Educational toys for infants.
5. Pet Supplies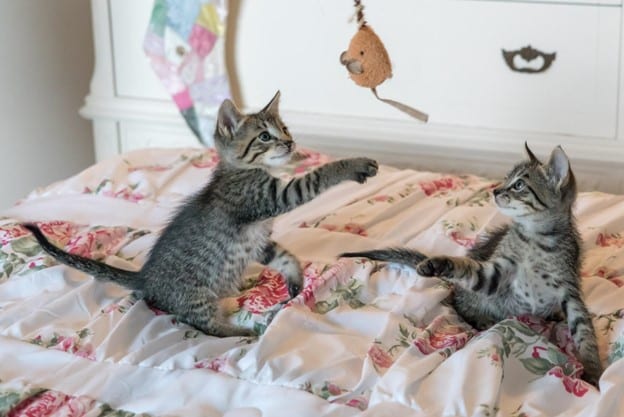 Credits: Pexels
With every other individual owning pets and wanting to offer their furry friends a quality life, the pet supplies category has immense potential in the dropshipping realm. The best dropshipping products in the pet supplies category include.
Trending Products Examples
Grain-free pet food.
Smart pet toys.
Eco-friendly grooming products.
Personalized pet accessories.
Interactive pet cameras.
Portable water dispensers.
Orthopedic pet beds.
Customized pet feeding bowls.
Natural pet treats.
6. Home Interiors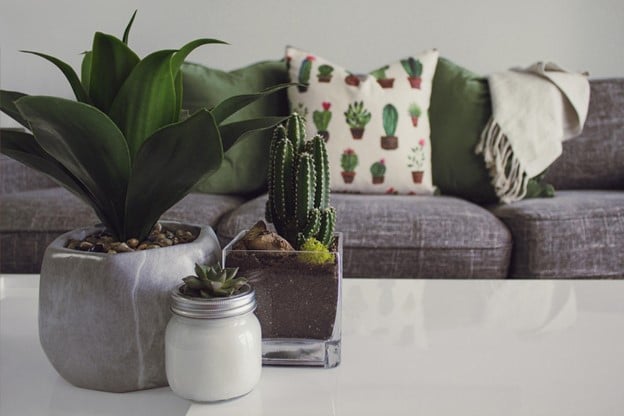 Credits: Pexels
Making homes more comfortable and aesthetically pleasing is a growing trend (2023: US $125.50 billion). The best dropshipping products in the home interiors category include.
Trending Products Examples
Minimalist furniture.
Smart lighting solutions.
Eco-friendly decor.
Modular shelving systems.
Vintage decor pieces.
Indoor plant accessories.
DIY interior design kits.
Multi-functional furniture pieces.
Home fragrance products, like diffusers.
Wall art and customizable decors.
7. Office Products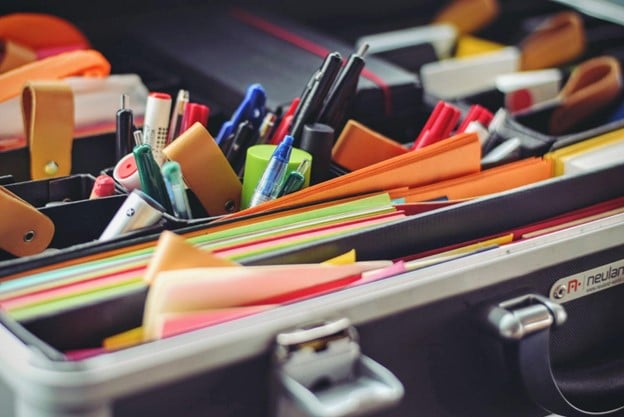 Credits: Pexels
The rise of the home office and remote work model has pushed this category to new heights. The best dropshipping products in the office category include.
Trending Products Examples
Ergonomic chairs and desks.
Webcam covers for privacy.
Blue light glasses.
Desk organizers with charging stations.
Whiteboard wall decals.
Portable document scanners.
Noise-canceling headphones.
Desk plants.
Laptop stands.
Multi-port USB hubs.
8. Tools and Home Improvement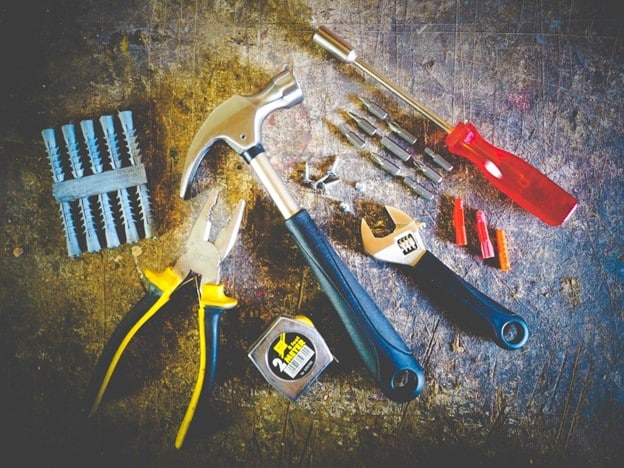 Credits: Pexels
DIY projects are more popular than ever, and people love enhancing their living spaces. The best dropshipping products in the tools and home improvement category include.
Trending Products Examples
Smart home security systems.
Cordless power tools.
Eco-friendly paint.
Modular storage solutions.
DIY home renovation kits.
Energy-saving tools.
Smart thermostats.
Indoor gardening kits.
Multi-use ladders.
9. Phone Accessories
Credits: Pexels
Our smartphones are our lifelines, and accessorizing them is big business, with the phone accessories category forecasted to have a value of $413.2 billion in 2030. The best dropshipping products in the phone accessories category include.
Trending Products Examples
Wireless charging pads.
Phone camera lens attachments.
Eco-friendly phone cases.
Anti-drop phone grips.
Waterproof pouches.
Blue light screen protectors.
Multi-functional phone stands.
Magnetic car mounts.
VR headsets for phones.
Personalized phone accessories.
10. Car Accessories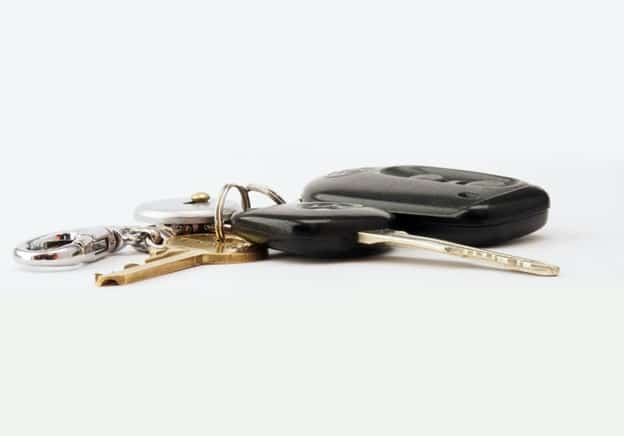 Credits: Pexels
Even as electric cars gain traction, the accessory market around vehicles continues to flourish. The best dropshipping products in the car accessories category include.
Trending Products Examples
Smart car chargers.
Car interior LED lights.
Wireless phone mounts.
Eco-friendly car cleaning kits.
Car seat organizers.
Steering wheel covers.
Car safety gadgets.
On-board diagnostic tools.
Car aroma diffusers.
11. Computer and Tablet Products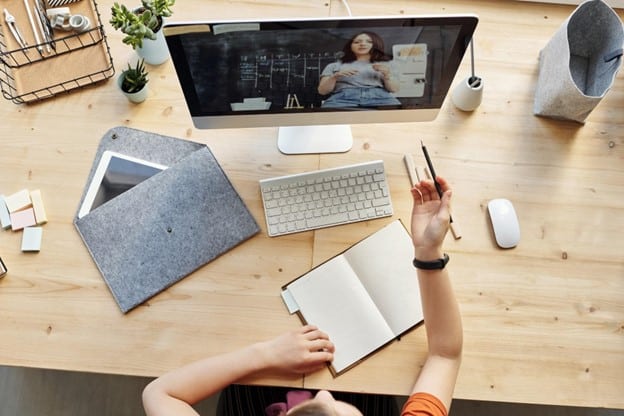 Credits: Pexels
With the increasing adoption of work-from-home models, online schooling, and digital entertainment, computer and tablet products have surged in demand. The best dropshipping products in the computer and tablet category include.
Trending Products Examples
Ergonomic keyboard and mouse combos
Anti-blue light screen protectors
Compact USB-C hubs
Touchscreen stylus pens
Tablet keyboard cases
Webcam covers for privacy
Laptop cooling pads
Multi-device charging stations
External SSD drives
12. Sustainable Products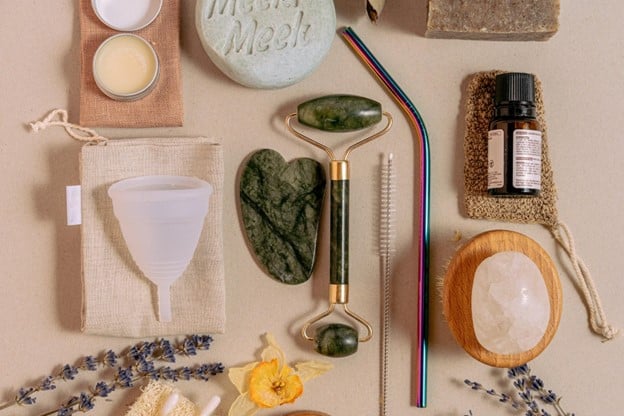 Credits: Pexels
As global consciousness about environmental issues rises, approximately 44% of customers are more likely to buy from a sustainable brand. The best dropshipping products in the sustainable category include.
Trending Products Examples
Reusable silicone food storage bags.
Bamboo toothbrushes.
Solar-powered chargers.
Organic cotton clothing items.
Biodegradable phone cases.
Eco-friendly household cleaners.
Stainless steel straws.
Sustainable beauty products.
Recycled fabric bags.
Beeswax wraps.
13. Gaming Products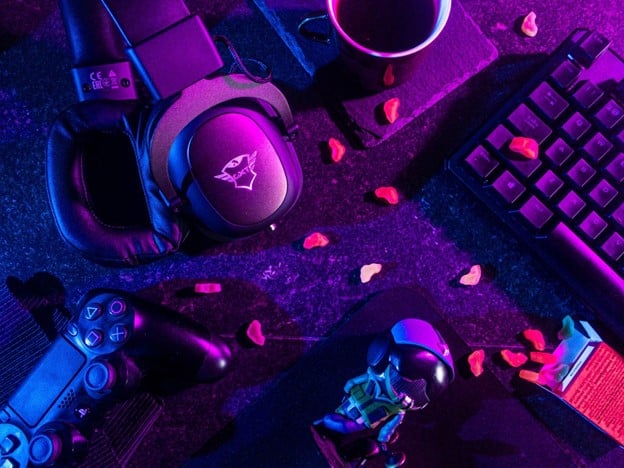 Credits: Pexels
The gaming industry continues to grow, with revenue in the gaming equipment category amounting to $32.9 billion in 2023. The best dropshipping products in the gaming category include.
Trending Products Examples
Gaming mouse with customizable buttons.
Extended mousepads with RGB lighting.
Mechanical keyboards.
VR headsets for mobile phones.
Game streaming equipment.
Controller charging docks.
Gaming chairs with lumbar support.
Noise-cancelling gaming headsets.
Game-themed apparel.
Portable game console carriers.
14. Oral Care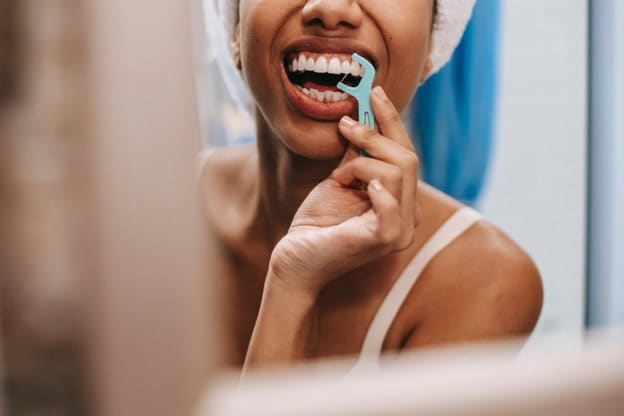 Credits: Pexels
Pursuing a bright smile and optimum oral health is universal. Modern consumers turn to innovative products that promise better dental hygiene and aesthetics. The best dropshipping products in the oral care category include.
Trending Products Examples
Electric toothbrushes with smart features.
Charcoal toothpaste.
Biodegradable dental floss.
Teeth-whitening kits.
Mouthguards for teeth-grinding.
Tongue cleaners.
Organic mouthwashes.
Dental chew toys for pets.
Reusable interdental brushes.
Portable water flossers.
15. Smart Home Devices
Credits: Pexels
The dream of a connected home is becoming a reality for many. Smart home devices that offer convenience, energy savings, and enhanced security are in high demand. The best dropshipping products in the smart home devices category include.
Trending Products Examples
Smart light bulbs compatible with voice assistants.
WiFi-enabled security cameras.
Smart thermostats.
Voice-controlled smart speakers
Robotic vacuum cleaners.
Smart doorbells with video features.
Wireless charging lamps.
Smart plugs for remote control.
Home automation hubs.
Smart air purifiers.
16. DIY Supplies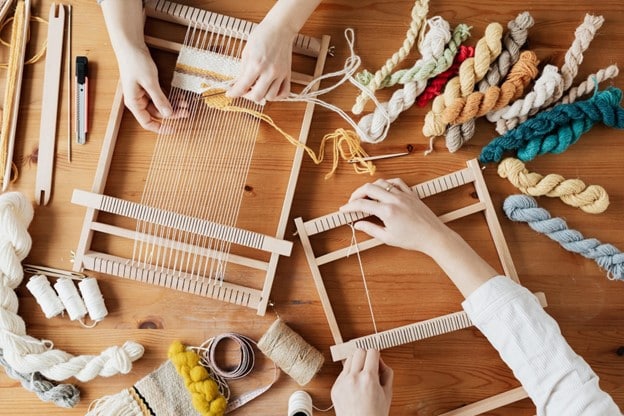 Credits: Pexels
The DIY trend remains strong, driven by individuals keen on personalizing spaces, crafting unique items, and even venturing into home renovations. The best dropshipping products in the DIY supplies category include.
Trending Products Examples
Specialized craft kits (e.g., candle making, resin art).
Electric paint sprayers.
DIY home decor stickers.
Sewing and embroidery kits.
Tool organizer boxes.
Reusable stencil sets.
Crafting vinyl sheets.
Handheld engraving tools.
DIY jewelry kits.
Woodworking tools for beginners.
17. Healthcare Items
Credits: Pexels
After the COVID-19 pandemic, humans have become more proactive about their well-being. Healthcare products that promote wellness and preventive care are particularly sought after. The best dropshipping products in the healthcare category include.
Trending Products Examples
Non-contact infrared thermometers.
Blood pressure monitors.
Portable UV sanitizers.
Adjustable posture correctors.
Essential oil diffusers.
Compression socks.
Sleep-inducing white noise machines.
Acupressure mats.
At-home test kits (e.g., glucose, cholesterol).
18. Ring Lights
Credits: Pexels
With the rise of video content, vlogging, and virtual meetings, ring lights have emerged as essential tools to achieve professional-level lighting. The best dropshipping products in the ring lights category include.
Trending Products Examples
Ring lights with adjustable color temperatures.
Portable clip-on ring lights for phones.
Ring lights with telescopic stands.
USB-powered desktop ring lights.
Ring light-mirror combos for makeup.
Large ring lights for professional shoots.
Mini ring lights for quick selfies.
Ring lights.
19. Stationery Products
Credits: Pexels
Stationery products have experienced consistent demand in recent years, thanks to influencers and artists showcasing unique, aesthetic, and functional stationery on social platforms like Instagram, Pinterest, and TikTok. The best dropshipping products in the stationery category include.
Trending Products Examples
Eco-friendly bamboo paper notebooks.
Digital stylus pens for tablets and touchscreens.
Minimalistic desktop organizers.
Personalized embossed leather journals.
Washi tape with unique and vibrant designs.
Vintage-inspired sealing wax and stamps.
Watercolor brush pens for artistic endeavors.
Bullet journals with guided layouts.
Expandable file folders with aesthetic designs.
DIY planner kits with stickers, bookmarks, and tabs.
20. Fandom Products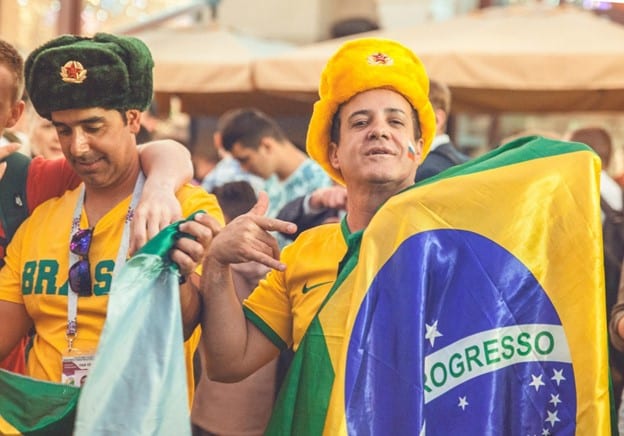 Credits: Pexels
Products associated with popular TV shows, movies, games, and internet memes have increased demand. The best dropshipping products in the fandom products category include.
Trending Products Examples
Pop culture-inspired phone grip stands.
Limited edition posters of iconic movie or series scenes.
3D-printed models of beloved TV or movie characters.
Video game-themed apparel like hoodies and t-shirts.
Enamel pins featuring cult classic quotes or symbols.
Vinyl stickers showcasing popular internet memes.
Collectible figurines from trending anime or TV series.
Themed puzzle sets based on fan-favorite moments.
Interactive journals or logbooks based on fantasy novels.
Signature jewelry pieces or accessories from beloved franchises.
Finding the Best Dropshipping Products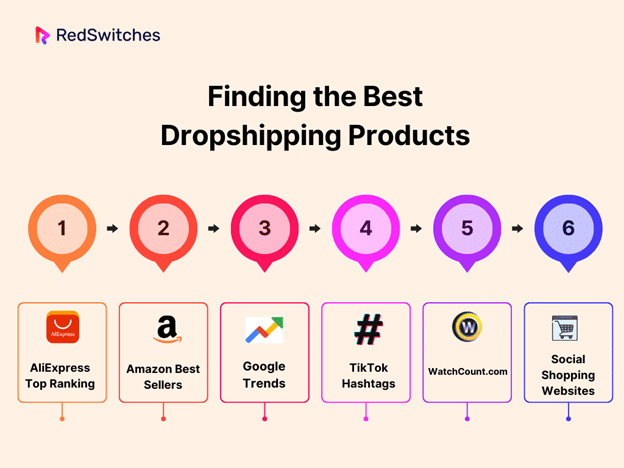 Now that you know the best items to dropship, how will you locate these items and reliable suppliers? Keep reading to find out.
AliExpress is a hub for many dropshippers. Not only does the platform hold a wide range of products, but it is also incredibly easy to establish supplier relationships. Anyone interested in finding dropshipping products should leverage the platform's 'Top Ranking' feature to pinpoint trending products.
This section highlights products that are gaining traction, arranged by category. These items let you detect patterns or niches currently in high demand. This information lets you advertise in-demand products on your dropshipping business website and maximize your profits.
Pro Top! Reading reviews on these products can offer valuable insights into their quality and the seller's reliability, both vital factors in dropshipping.
Amazon – one of the world's largest e-commerce platforms, offers invaluable information for dropshippers. The platform features a 'Best Sellers' page, a goldmine for anyone wanting to identify popular and good dropshipping products. The best part about this list is that similar to Ali Express, it is upgraded hourly, offering a real-time look into what most consumers are buying.
While you might find established products dominating these lists, a closer look can reveal rising stars or newer 'trending' items quickly climbing the ranks. Besides the main list, the 'Movers and Shakers' section can be particularly insightful. It highlights the products that have grown substantially in sales rankings over the past 24 hours.
Google Trends is an incredibly beneficial tool to ascertain a product's or niche's popularity over time. You can view their search interest over a chosen timeframe by inputting specific keywords. This information helps predict a product's demand's longevity and potential seasonality.
For example, a product that shows consistent consumer interest over several years may be a staple, whereas a sudden spike might indicate a fleeting trend. By analyzing this data, dropshippers can make informed decisions about which products to add to their inventory.
This information can also help dropshippers avoid highlighting products that are on-trend for a limited period of time and instead advertise products that have shown consistent demand over a certain period.
TikTok has rapidly become a platform where trends are born. Its format of short, engaging videos makes it a prominent space for product showcases and reviews. By exploring product-related hashtags, dropships can spot items that are going viral. These trends often translate into increased consumer demand, making it important for dropshippers to be attuned to TikTok's trending page.
Dropshippers can also partner with TikTok influencers. These individuals have a wide audience that looks up to them for advice and information on good products in different niches. By working with these influencers and hiring them to try out and effectively promote these products once you've added them to your dropshipping store, you can advertise your dropshipping store to hundreds and thousands of potential customers.
WatchCount.com is a valuable resource for dropshippers considering sourcing products from eBay or wanting to gauge the platform's popular items. The website shows what eBay products have the most 'watches' or interest from users. This can serve as a powerful indication of demand and popularity.
By filtering results by category or keyword, dropshippers can delve deep into niche markets and find hidden gems that might not appear on larger platforms like Amazon or AliExpress. This can empower novice and seasoned dropshippers to add an extra layer to their initial research process and ensure they display the hottest products on their dropshipping website.
The fusion of social media and e-commerce has birthed a category known as social shopping websites. Platforms like Pinterest, Wanelo, and Fancy allow users to share, discover, and purchase products. These websites can be treasure troves for dropshippers.
You can gauge user interest in specific products or niches by monitoring trending items and popular boards or feeds. These insights and the direct feedback and engagement these platforms facilitate can be instrumental in sourcing decisions for your dropshipping business.
Also Read: Amazon Linux Vs Ubuntu: An In-Depth Comparison.
How to Choose Dropshipping Products to Display on Your Store?

The dropshipping products you choose have the power to make or break your venture, making it critical to choose dropshipping products to display in your store wisely. Below are a few steps to ensure you choose good dropshipping products for your store.
Understand the Dropshipping Model
Before exploring the art of product selection, it's important to understand its intricacies. In dropshipping:
You don't hold any inventory.
When a customer orders, you buy the product from a third-party supplier (usually a manufacturer or wholesaler), who then ships it directly to the customer.
Your earnings are the difference between retail and wholesale prices.
As stated above, dropshipping requires one to stay updated with market trends. Use tools like TrendHunter, Google Trends, and social media platforms to detect emerging trends. Remember that trendy products can be volatile. They might offer higher profits in the short term but can fizzle out quickly. So choose trending products wisely.
Identify Evergreen Products
Unlike trendy products, evergreen products have consistent demand year-round. Examples include. everyday self-care and beauty products, household items, fitness accessories, and clothing items.
Displaying such products on your dropshipping store will allow you to maintain steady sales and can become your store's backbone.
Given dropshipping businesses' competitive nature, ensuring your chosen products have a decent profit margin is vital. Consider factors like shipping costs, wholesale prices, potential return rates, and competitor pricing.
Calculate your potential earnings after deducting these costs to determine whether a product offers acceptable profit margins. If the profit margins of your chosen product are not acceptable, keep researching and finding more profitable alternatives.
Analyze Shipping Costs and Logistics
Heavy or bulky items might offer substantial profit margins but can also come with logistical challenges and high shipping costs. These can eat into your profits and increase the likelihood of customers facing longer delivery times.
Factoring in these elements can empower you to weigh the pros and cons of a product and determine whether it is a good choice to advertise it in your dropshipping store.
Avoid Overly Saturated Markets
Products in high demand might seem attractive, but it can be challenging to make a mark if the market is oversaturated. Use tools like SEMrush or Ahrefs to analyze keyword competition and gauge market saturation.
Some products, like holiday decorations or summer accessories, have seasonal demand. Although they can offer significant sales during peak season, they might see a slump during off-peak months.
While it can be beneficial to advertise seasonal products in your dropshipping store, refrain from making them your main source of income. Prioritize creating a balance between year-round and seasonal products to ensure that when seasonal products go out of demand, you have profits from year-round sales to keep your business afloat.
Gauge Product Authenticity and Quality
The last thing you want is to sell counterfeit or low-quality products. It is critical to always source products from reputable suppliers. Before you display products from a supplier, consider ordering samples to check product quality. Doing so will allow you to test the quality and durability of the products before making them available to your customers.
Customer reviews on platforms like Amazon or AliExpress can provide insights into product quality, potential issues, or demand. Negative reviews can also highlight problems you can address in your product listings or FAQs.
Ensure Product Legality and Compliance
Some products might have restrictions or require certifications in certain regions. This makes research important. Always ensure that the products you list comply with local laws and regulations to avoid getting in trouble with the law and incurring hefty fines.
Prioritize Products with Branding Potential
Products that allow branding or customization can set your store apart from competitors. They can also help build a loyal customer base and foster repeat business. Try to find reputable and reliable suppliers who offer customized products and offer them in your store to increase sales.
Leverage Tools and Platforms
Various tools can help streamline your product research:
Dropshipping Platforms: Websites like Oberlo or SaleHoo curate products popular among dropshippers.
E-commerce Platforms: Websites like Shopify or WooCommerce often have integrated tools or plugins designed explicitly for dropshippers.
Are you looking for plugins to back up your WordPress website? Read our informative blog, 'How To Backup WordPress Site In Three Easy Ways.'
Constantly Evaluate and Iterate
Don't hesitate to refresh your offerings when necessary. Regularly evaluate your product listings based on sales data, customer feedback, and market trends. Doing so will allow you to stay updated on the latest market trends, ensure you offer the hottest products, and keep profits high.
Conclusion – Best Dropshipping Products
Dropshipping is a viable and profitable model for many budding entrepreneurs who wish to test their luck in the e-commerce landscape. Identifying the best dropshipping products is a dynamic challenge, influenced by several factors, including market trends, consumer preferences, and logistical considerations.
True success in dropshipping comes from ongoing research, understanding your audience, and adapting to market shifts. Remember that a reliable online presence is critical as you begin or continue this journey.
Partnering with a reputable hosting provider like RedSwitches can ensure your dropshipping store remains accessible, secure, and efficient for all your potential customers. Explore RedSwitches today to give your dropshipping business the strong foundation it deserves.
Also Read: How Does Web Hosting Work? A 4-Step Breakdown.
FAQs
Q What products are most successful for dropshipping?
Products in apparel and footwear, beauty and personal care, kitchen and dining, baby and pet supplies, home interiors, office products, tools and home improvement, phone accessories, and car accessories are most successful for dropshipping.
Q What products actually work for dropshipping?
Products that actually work for dropshipping include. beauty and personal care items, footwear and clothing, baby, kitchenware and dining, home decor and improvement, phone cases and accessories, car accessories, etc.
Q How do I choose the best dropshipping product?
Choosing the best dropshipping product demands thorough research of market and current demand trends in different product niches. Websites like Ali Express, Amazon, and Watchcount.com can be incredibly helpful.
Q Which niche is best for dropshipping?
The footwear and apparel niche is best for dropshipping. Popular products in this niche include. sustainable clothing made of eco-friendly materials, athleisure wear (yoga pants and sports bras), vintage-inspired apparel, minimalist sneakers, plus-size activewear, etc.
Q What's the easiest product to dropship?
Lightweight, compact, and unbreakable products like footwear or clothing are the easiest to dropship.  Such products are easier to package and ship and have lower cancellations.