Choosing the right media server software is crucial for an enjoyable entertainment experience on your TV or PC. The decision becomes critical when you're setting up your home media center.
In this article, we'll discuss three popular choices of media servers – Plex, Emby, and Jellyfin. By exploring their strengths and weaknesses, you'll understand the strengths of each platform to make an informed decision based on your preferences and requirements.
So, whether you prioritize seamless streaming, robust customization, or open-source flexibility, this Jellyfin vs Plex vs Emby comparison will help you select the ideal media server for your home entertainment setup.
Let's start with a detailed introduction to these three media server platforms.
Table of content
What is Plex?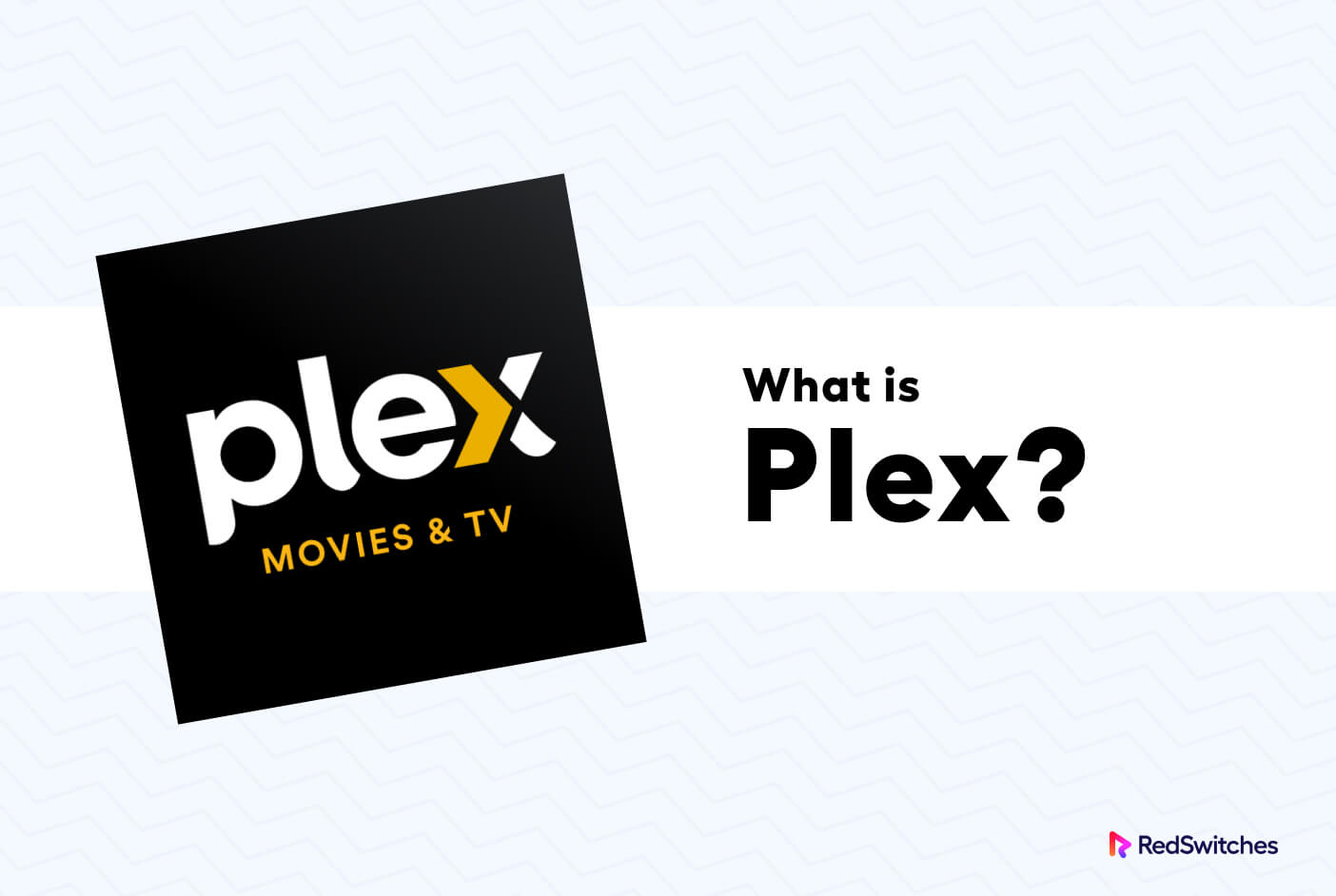 Launched in 2008, Plex is a globally recognized media streaming service that has gained a significant user base for its versatility and flexibility.
Developed by Plex Inc, it is a robust and feature-rich media server platform, enabling users to effortlessly organize, stream, and access their media content across various devices.
As a centralized hub, Plex offers a unified and user-friendly interface, allowing users to browse and enjoy their collections of movies, TV shows, music, photos, and videos.
Plex is popular among users who need a comprehensive media server solution with streamlined media management capabilities, a seamless streaming experience, and extensive customization options. These capabilities make Plex a powerful platform for organizing videos, photos, and audio files and streaming content to multiple devices.
Compatibility is a huge benefit of using Plex because it supports various devices and OS, including Linux, Android, Windows, macOS, Amazon, iOS, and Roku. This flexibility makes Plex one of the most versatile media management options.
While Plex offers advanced features that require a premium subscription, the pricing is reasonable, with plans starting as low as $5 per month. The software offers a wealth of technological advancements, including a cloud storage system (Plex Pro Pass), automatic performance adjustment, excellent transcoding capabilities, VPN support, and built-in remote access.
Pros and Cons of Plex
Plex offers a host of benefits to users. However, before finalizing your choice, here are the pros and cons of working with Plex. 
Pros
Sleek and user-friendly interface

Automatic transcoding for smooth playback

Photo album support

Access to online content, trailers, and extras
Cons
Higher cost of premium plans

Premium license required for advanced features

Lack of cloud syncing functionality
How Does Plex Generate Revenue?
Given that Plex is a free-to-use media server, you may wonder how it generates revenue.
Most of its income comes from the software's Plex Pass subscription and other premium plans.
Plex offers subscription tiers that cater to users who require access to advanced features such as Live TV, DVR, and Mobile Sync. These paid subscriptions provide additional functionality and exclusive benefits to enhance the Plex experience.
What is Jellyfin?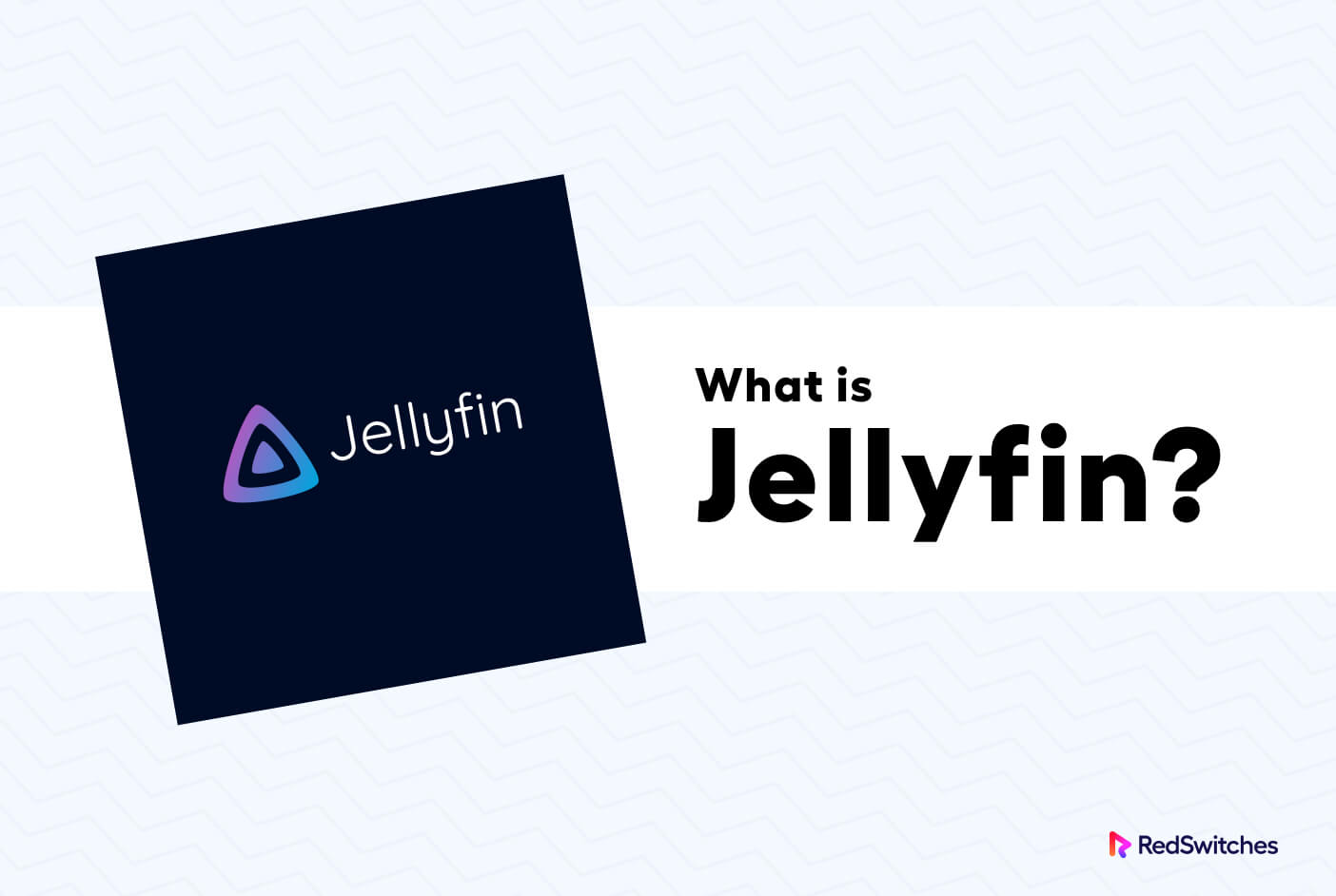 Jellyfin is a media server software developed by the Jellyfin community as an open-source and free alternative to paid media server platforms. Developed by the Jellyfin Team in 2018, it has emerged as a popular free media server.
Written in C#, it is compatible with major operating systems, including Windows, iOS, Android, Linux, and macOS.
It allows users to organize, access, and stream media content on various devices. Jellyfin supports major operating systems like Windows, macOS, Linux, Android, and iOS. With its user-friendly interface, Jellyfin provides a customizable media streaming experience, giving users control over their media server's appearance and functionality.
It is a community-driven project that prioritizes privacy and data ownership, making it an appealing choice for individuals who prefer self-hosted media solutions.
Pros and Cons of Jellyfin
Like all software, Jellyfin comes with benefits and challenges. Here's a breakdown of both to help you make the right decision. 
Pros
Completely free and open-source media server

Customizable with advanced CSS modifications

Compatible with major operating systems

Beginner-friendly UX

Emphasizes privacy and data ownership
Cons
Limited official support compared to commercial alternatives

It may require more technical knowledge for advanced customization

Smaller community and fewer available plugins compared to established platforms
What is Emby?
Developed by the Emby Team, Emby is a well-known media server platform that aims to provide seamless organization, playback, and streaming of video and audio files.
While Emby may not have the same long history as Plex, it incorporates some of the best features from Plex and free servers like Kodi, making it a high-quality and beginner-friendly option.
The capability of fully customizing the platform is one of the platform's standout features.
Users can easily configure account management settings and menus upon installation in minutes. Emby also offers hardware-accelerated transcoding, which enhances the performance of media playback.
Emby simplifies user management with its advanced parental controls and the ability to create and manage multiple user profiles without additional cost. This makes it an ideal choice for parents who need to deliver a safe and personalized media experience for their families. Additionally, Emby excels in cloud and media syncing, offering flawless synchronization across devices.
Emby provides affordable premium plans starting at $4.88 monthly. A fun fact about Emby is that its media player can play AVI and MKV files on Mac, making it one of the best video players available for the platform.
Pros and Cons of Emby
We highly recommend reviewing the following pros and cons before finalizing your choice.  
Pros
Feature-rich media server with advanced functionalities

Fully customizable with account management and menu configurations

Hardware-accelerated transcoding for improved performance

Advanced parental controls and multiple user profile support

Flawless cloud and media syncing capabilities

Affordable premium plans
Cons
Not entirely free; premium features require a subscription

The user interface may not be as polished as some competitors

The plugin ecosystem is not as extensive as other platforms
Now that you have a concise overview of the three candidates, let's go into the details of Jellyfin vs Plex vs Emby to find out how these platforms match up. To simplify things, we would like to compare two candidates simultaneously. 
We'll start with the Jellyfin vs Plex comparison. 
Jellyfin vs Plex: Determining the Best Option
Comparing Jellyfin and Plex mainly discusses the features and options to determine the best fit for specific project requirements.
A critical distinction between the two is that while Plex is available as a free download, accessing the most advanced features requires a subscription to one of their premium plans. On the other hand, Jellyfin is entirely free, with all features available to all users. This makes it an appealing option for users who prioritize cost-effectiveness.
However, there are areas where Plex excels as premium software. For instance, Plex presents a more polished user interface and provides a superior streaming experience. It also outperforms Jellyfin when it comes to importing media. Moreover, Plex offers a wide range of paid on-demand media options that eliminate the need for additional plugins to stream online content.
Summary
Jellyfin is an excellent fit for individuals seeking no-cost media management and viewing solutions. On the other hand, Plex is the recommended option for accessing online and on-demand content, offering an enhanced overall user experience.
Emby vs Plex: A Comparative Analysis
Having been in the market for over a decade, Plex stands as a reliable media server platform. However, this popularity comes with a relatively higher price tag than Emby.
Plex and Emby excel in media management and remote streaming capabilities, making them worthy contenders in this domain.
One of Plex's strongest features is its exceptional user interface, arguably the best among the current media server platforms.
Plex and Emby perform admirably without lag issues. However, Emby is a great option for parents who need robust parental controls without paying extra for the feature.
A distinctive advantage of Emby is its support for cloud syncing, a feature not available in most other servers, including Plex. On the other hand, if your priority is having complete control over online content, Plex remains the preferred choice.
Summary
Plex and Emby have their respective strengths, and choosing between them depends on your specific requirements and budget considerations.
Plex vs Jellyfin vs Emby: A Quick Comparison
Let's sum up Plex vs Jellyfin vs Emby with the following table that presents the differences and similarities between these platforms. 
| | | | |
| --- | --- | --- | --- |
| Feature | Plex | Jellyfin | Emby |
| Cost | Relatively Expensive | Free and Open Source | Affordable |
| User Interface | Highly polished and intuitive | User-friendly and customizable | Modern and user-friendly |
| Media Management | Excellent | Robust and feature-rich | Powerful and versatile |
| Remote Streaming | Highly efficient | Smooth and reliable | Seamless and reliable |
| Parental Controls | Available at an additional cost | Built-in and customizable | Available and customizable |
| Cloud Syncing | Limited support | Not supported | Available |
| Ultimate Control | Limited flexibility | Open and customizable | Comprehensive customization |
| Community Support | Large and active community | Growing community support | Active community support |
| Plugins/Add-ons | Wide range of plugins and add-ons | Limited selection | Extensive selection |
| Platform Support | A broad range of platforms | Wide range of platforms | Wide range of platforms |
Is Jellyfin a Better Choice Than Plex?
Given the popularity of Jellyfin and Plex, this question pops up a lot in media management platform discussions.
If you're currently using Plex and contemplating switching to Jellyfin, here's what you need to make an informed decision.
Plex boasts a modern and user-friendly interface and access to online content, trailers, and extras. In addition, when it comes to automatic transcoding, Jellyfin may not match Plex's capabilities.
However, if your primary focus is media management without online content streaming, Jellyfin presents a compelling alternative. It offers numerous advanced features like parental controls, multi-account support, live TV, and DVR. In contrast, Plex requires the purchase of a Pro license to access these features.
So, if you're looking for a free media server with robust functionality to replace Plex, Jellyfin is an excellent choice. It provides a cost-effective solution for managing your media collection while offering a range of advanced features without any additional cost.
Other Options Besides Plex and Jellyfin
A related question is about alternatives for Plex and Jellyfin. Many current users want to switch to platforms that are cost-effective or offer specific functionality they need for their projects. 
So, if you're seeking alternatives to Plex and Jellyfin for media server solutions, here are a few options worth considering:
Kodi:

Kodi is a highly popular open-source media center that simplifies organizing and streaming your media files across various devices. It offers extensive customization options and supports extended functionality through various plugins and add-ons.

Serviio:

Serviio is a media server software that brings media streaming to compatible devices, including smart TVs, game consoles, and mobile devices. It offers a user-friendly interface and supports various media formats.

Universal Media Server:

Universal Media Server is a free and open-source media server that streams media to DLNA-compliant devices. It has broad compatibility and supports transcoding for smooth playback on different devices.

Kodi/XBMC Forks:

Since they are open-source projects, users have forked Kodi and XBMC into independent projects such as OSMC, LibreELEC, and OpenELEC. These forks provide customized versions of Kodi and XBMC with additional features and optimizations.

MediaPortal:

MediaPortal is an open-source media center software that transforms your computer into a full-fledged multimedia hub. It offers a user-friendly interface, live TV support, and media streaming capabilities.
Plex vs Emby vs Jellyfin : Is Plex Still the Best?
The short answer is, Yes.
Plex remains the top media server in the market today. While Emby and Jellyfin offer reliable alternatives, Plex stands out as the most powerful application on the market. Not only does Plex provide the best user experience, but it also incorporates unique features that set it apart from other apps.
For instance, Plex is the optimal choice if you desire unlimited access to online on-demand content. Additionally, Plex excels effortlessly in organizing, managing, and transcribing various media types. It even allows you to import and edit your photo albums seamlessly. Overall, Plex continues to be the preferred media server.
Conclusion
In Plex vs Emby vs Jellyfin debate, it is important to consider your specific needs, budget, and preferences. Plex remains the go-to option for its comprehensive features and exceptional user experience.
Emby and Jellyfin provide compelling alternatives for users who value affordability and customization. Ultimately, the choice depends on your requirements and priorities in a media server.
Are you looking for the ultimate streaming solution? 
Whether you're a seasoned media enthusiast or just starting to explore the world of streaming, making the right hosting choice is crucial. Look no further than RedSwitches, the leading dedicated hosting provider that caters to your media streaming needs.
Visit RedSwitches.com now to explore instant delivery server solutions and supercharge your streaming experience.
FAQs
Q. What are Plex, Emby, and Jellyfin?
Plex, Emby, and Jellyfin are media server platforms that allow users to organize, manage, and stream their media collections to various devices.
Q. Is Plex the only paid option among the three?
No, both Plex and Emby offer paid subscription options. Plex has its Plex Pass, while Emby has premium plans. Jellyfin, however, is entirely free and open-source.
Q. Can I access my media remotely with all three platforms?
Yes, Plex, Emby, and Jellyfin allow remote access to your media library, enabling you to stream your content outside your home network.
Q. Can I use plugins and add-ons with Plex, Emby, and Jellyfin?
Plex and Emby have extensive plugin and add-on support, allowing you to enhance the functionality of your media server. Jellyfin, being open-source, also has a growing selection of community-developed plugins.