If you're looking for a server OS or an open-source OS for your infrastructure, you'd probably go with Debian, CentOS, or RedHat because these are the most popular options out there.
However, these aren't the only options on the market. Thanks to the popularity of open-source OS, you can find several great options, such as Rocky Linux and AlmaLinux. Both distributions are pretty similar to Red Hat Enterprise Linux (RHEL), mainly when it comes to stability and compatibility.
This article will go into the major points of the almalinux vs rocky linux debate. We'll present the major differences so that you can pick the right Linux distro for your projects.
Table Of Contents
Rocky Linux vs AlmaLinux: The Introductions
Let's start with a brief introduction to these OS options and then look into the differences between the two.
AlmaLinux
AlmaLinux is a 2021 release of CloudLinux's open-source downstream RHEL derivative. The idea is to create a customized Linux-based operating system for hosting providers and data centers. The OS was originally released under the name Project Lenix, but the audience now knows it as AlmaLinux.
Despite being the most significant player in the AlmaLinux development cycle, CloudLinux is not its owner; instead, it is one of its supporters. In fact, the AlmaLinux OS foundation is independent of CloudLinux. And, if you're wondering how much AlmaLinux and CloudLinux OS have in common, the answer will surprise you—they don't have anything in common.
Rocky Linux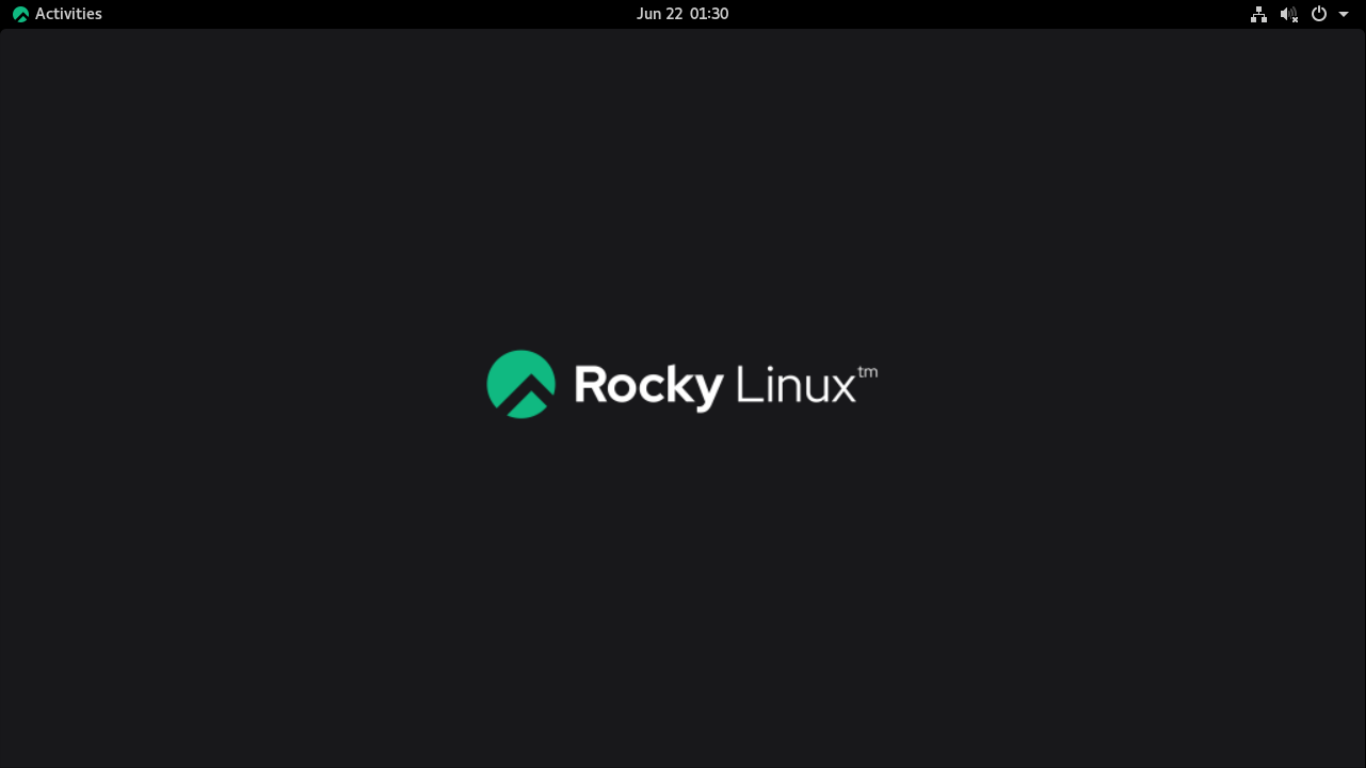 Rocky Linux is another open-source, enterprise-grade operating system based on Red Hat Enterprise Linux's source code. The community has been developing the first stable version since its release in 2021.
Gregory Kurtzer, the creator of CentOS, designed Rocky Linux to be an operating system with a similar objective to CentOS. The distribution retains binary compatibility with RHEL and is downstream.
AlmaLinux vs. Rocky Linux: The Key Differences
These two distributions emerged to fill the void left after the 2020 decision to stop supporting CentOS Linux.
Since these two distributions aim to support enterprise-level projects (eventually replacing CentOS as the preferred enterprise OS), it's important to understand the differences between the two so that you can make informed decisions.
The debate around AlmaLinux vs. Rocky Linux is a great starting point for understanding the pros of the distributions and finding the right fit for your requirements.
Let's look at the key differences between AlmaLinux and Rocky Linux:
Supported Architecture
Based on RHEL source code, AlmaLinux and Rocky Linux are 1:1 binary compatible RHEL forks. They support the x86_ 64, aarch64, ppc64le, and s390x architectures.
The most recent version of AlmaLinux included support for s390x, while version 8.4 added support for aarch64.
In contrast to AlmaLinux, Rocky Linux has always supported aarch64 right out of the box. In addition, version 9.x added support for ppc64le and s390x.
Updates and Release Cycle
You'll find that both AlmaLinux and Rocky Linux prioritize reliability over recency, particularly when it comes to the stability of the codebase. This means both these distributions are a solid replacement for OS that support large enterprise-grade environments.
The release cycle is an important point in the AlmaLinux vs Rocky Linux debate because it sheds light on how the two distros adopted the RHEL features.
AlmaLinux, from the earliest versions, has a faster feature adoption rate, while Rocky Linux took more time to make features available to the users. The dev teams behind the distributions took time to evaluate Red Hat packages and waited for more stable versions before incorporating them into the release of their distributions.
As we write this article, both distributions have a similar release and update cycle. The feature and package adoption rate is consistent with a minimum lag between RHEL and the forks.
RHEL-Rebuild Experience
Another important point in the AlmaLinux vs Rocky Linux debate is the individual team's experience in rebuilding RHEL into their distributions.
In this context, the Rocky Linux team has great expertise. On the other hand, the AlmaLinux team (with their background in working on CloudLinux) also has excellent experience with CentOS. As a result, the core development team of CloudLinux has more than ten years of experience rebuilding RHEL.
This experience comes in handy when the team analyzes the current RHEL release and selects packages and features to include in the upcoming release of their OS.
Performance
The recent releases of AlmaLinux and Rocky Linux are based on upstream kernel version 5.14 which brings enhanced SELinux efficiency and other security features such as user authentication logs.
Because of this, the performance of a Linux distribution is a combination of several underlying factors, including support for popular utilities, security, and components such as web or dedicated server.
This is a very fine point in the AlmaLinux vs Rocky Linux debate because both are nearly identical RHEL rebuilds. As such, finding differences in performance is a serious challenge. In our opinion, the performance difference you might discover generally stems from the support for specialized packages and libraries.
Stability
The primary advantage of both operating systems over CentOS is stability. To understand this idea, let's take a look at how AlmaLinux and Rocky Linux get updates.
The process starts with updates included in the CentOS rolling release. The bugs in the update are fixed, and the update is pushed to the upcoming RHEL version. These fixes also make it into the upcoming Rocky Linux and AlmaLinux releases.
Thanks to this multi-stage process, the packages included in the release are tried and tested to be production-ready. As a result, both AlmaLinux and Rocky Linux offer exceptional stability and performance, comparable to what CentOS brings to the game.
The downside of this stability is the lack of the latest features. In some cases, there's a months-long gap months before the new options start appearing in the stable versions of the two OS. By doing this, AlmaLinux and Rocky Linux have delayed the delivery of the upgrade while avoiding the introduction of possibly harmful applications.
Support
Despite being fully compatible with RHEL, many enterprise software may not run on AlmaLinux and Rocky Linux even though they are designed to function on RHEL. This often happens because of a lack of certification or compatibility of underlying libraries.
According to the technical teams behind Rocky Linux and AlmaLinux, businesses must provide certification for their apps. However, due to increasing client demand and their own needs, more enterprise businesses are making their apps accessible on Rocky and AlmaLinux.
Community
In the Rocky Linux vs AlmaLinux debate, you'll find that the community plays an essential role in highlighting the benefits of the distributions.
The good thing about these communities is the participation of the users who discuss all aspects of their preferred distribution, including upcoming version information, security updates, and feature discussions. That's why, if you get stuck anywhere, chances are you'll find the answers in a user community.
Both distributions are seeing an increase in users, which indicates that the community is expanding and actively contributing to the development of the operating systems.
Package Managers
For many users, the real difference between AlmaLinux and Rocky Linux is the package manager these distributions use for package management.
dnf is the default built-in package manager for AlmaLinux. On the other hand, the Rocky Linux team decided to opt for the standard RPM.
The choice of package managers highlights the differences in the philosophies behind the distributions. AlmaLinux decided to include dnf, the "successor" to the more familiar yum to enhance the "cutting edge" of the distro. In contrast, Rocky Linux decided to keep things traditional and use RPM to better align it to other RHEL distros.
Security
Security is perhaps the most important point in the Rocky Linux vs AlmaLinux debate. The two distributions are secure, thanks to their roots in the RHEL.
Users of AlmaLinux can customize their system security thanks to the inclusion of the Center for Internet Security (CIS) Benchmark. The benchmark includes a CIS-CAT tool that generates comprehensive reports on potential security problems.
The OpenSCAP program, which automatically scans the system for vulnerabilities, is also included with AlmaLinux. The OpenSCAP Workbench app or the console can access the tool.
With its 2.6 kernel, Rocky Linux now uses the new security mechanism SELinux (Security Enhanced Linux). The National Security Agency (NSA) developed SELinux to implement a strong MAC (Mandatory Access Control) architecture.
Use Cases
For businesses and organizations looking for reliable and effective Linux distribution, the AlmaLinux OS intends to be an enterprise operating system. Built from RHEL's source code, it is regarded as a free substitute for RHEL for organizations that don't want to pay the full price.
AlmaLinux can also be used as the base template for building customized safe and application-focused operating system architecture. It can perform equally well in physical, virtual, and cloud-based systems because of its support for web servers and DBMS.
Rocky Linux positions itself as an alternative to CentOS and RHEL, focusing on businesses that require hyper-scale cloud environments. The OS's essential components make it an excellent choice for big businesses.
The Learning Curve
AlmaLinux and Rocky Linux were developed in 2021 in response to CentOS's abrupt end-of-life declaration. Therefore, they have been in use for a very long time. As a result, users familiar with RHEL or derivatives already have a headstart in using either distro.
Both Rocky Linux and AlmaLinux come with support for popular desktops to give users a familiar GUI and usage environment.
Corporate Backing
CloudLinux, the team behind AlmaLinux serves as the project's primary sponsor and contributes $1 million yearly to its development and support. In addition, AlmaLinux now has 21 partners and sponsors supporting the OS. To round off, TuxCare offers commercial support to AlmaLinux users.
Microsoft, AWS, Equinix, cPanel, AMD, etc., are the biggest supporters of AlmaLinux.
CIQ, a business Kurtzer formed, provided the initial funding for Rocky Linux. The business supports the project commercially and regularly raises funding for the projects.
Support by Cloud Providers
As mentioned earlier, AlmaLinux has well-known supporters, such as Microsoft and AWS. Similarly, Google Cloud and CIQ, the parent company behind Rocky Linux teamed up to provide customers with unified, best-in-class support. Google Cloud also supports Rocky Linux, and you can get the full range of Compute Engine benefits, including support, VM, GPUs, and high-bandwidth networking.
| | | |
| --- | --- | --- |
| Key Points | Rocky Linux | Alma Linux |
| Date of Creation | June 2021 | March 2021 |
| Created By | Gregory Kurtzer | CloudLinux |
| Lifecycle | 10 Years | 10 years |
| Purpose | Community-supported, production-grade enterprise OS. | Community-supported, production-grade enterprise OS. |
| System base | RHEL | RHEL |
| Security | NTP and Secure Boot support for high security. | CIS (Center for Internet Security) Benchmark ensures high security. |
| RHEL Compatibility | 1:1 bug for bug compatibility | 1:1 bug for bug compatibility |
| Support | Community and commercial support providers | Community and commercial support providers. |
| Architecture Support | x86_64, aarch64, ppc64le and s390x. | x86_64, aarch64, ppc64le and s390x. |
| Updates | With a delay of up to one business day, regular updates. | With a delay of up to one business day, regular updates. |
| Funding | CIQ, the project's original sponsor and services partner, secured $26M for project funding. | $1M in yearly sponsorship from CloudLinux Inc., along with assistance from additional sponsors. |
AlmaLinux vs. Rocky Linux – Which One to Go With?
AlmaLinux and Rocky Linux are relatively new distributions that have recently gained popularity. They are both community-driven, open-source projects that aim to provide a stable, secure, and reliable alternative to other Linux distributions, especially for enterprise environments.
AlmaLinux is based on the codebase of the popular Red Hat Enterprise Linux (RHEL) distribution and comes with commercial support from Red Hat. This makes AlmaLinux a good choice for organizations that need a supported Linux distribution and are familiar with the RHEL ecosystem.
On the other hand, Rocky Linux is based on the codebase of the now-discontinued CentOS Linux goal is to provide a more open and transparent alternative to other enterprise Linux distributions. It also aims to be compatible with RHEL and to provide a stable and reliable alternative to CentOS.
Conclusion
In conclusion, both AlmaLinux and Rocky Linux are promising Linux distributions that are worth considering, especially for enterprise environments. The option between the two will depend on your specific needs and requirements and your familiarity with the RHEL ecosystem. We (RedSwitches) recommended that our clients try both distributions and see which works best for their use cases.